Hunting Dogs and Puppies for sale in Virginia
Search for breeders in Virginia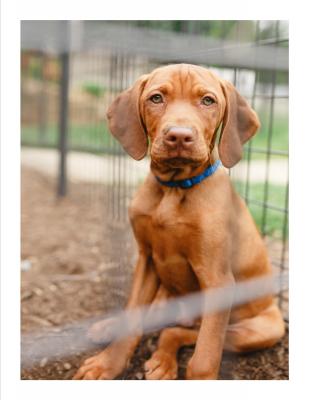 Vizsla Pups ready for Placement
Top Level Pups, Partnering with some of the best Vizsla Breeding Programs to be found. See our video and much more at "The Spirit ...
Spirit Wind Vizsla Program
located in Floyd, Virginia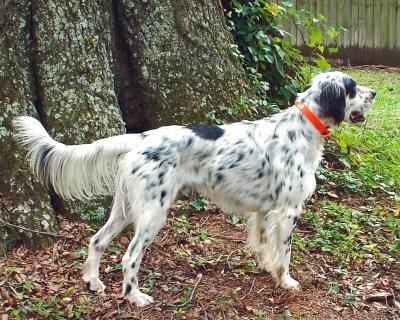 LLEWELLIN SETTER PUPPIES
RESERVE YOUR PUPPY BEFORE THEY ALL HAVE CONFIRMED RESERVATIONS! 8 EXCELLENT PUPPIES WHELPED AUG. 27th!!! 3 MALES AND 5 FEMALES (...
East Coast Llewellins
located in Chesapeake, Virginia
RESULTS: 1 to 12 of 12
Page 1

Vizsla Pups ready for Placement
Ad type:
Puppies For Sale
| Location:
Floyd - Virginia
Breeder:
Spirit Wind Vizsla Program
&nbsp| Created:
Sep 20, 2017

**Companion**GSP Puppies
Ad type:
Puppies For Sale
| Location:
Winchester - Virginia
Breeder:
Versatility Gun Dogs
&nbsp| Created:
Sep 19, 2017

GSP Puppies ready for their new home 9/23
Ad type:
Puppies For Sale
| Location:
Winchester - Virginia
Breeder:
Versatility Gun Dogs
&nbsp| Created:
Sep 17, 2017

AKC Brittany Puppies
Ad type:
Puppies For Sale
| Location:
Moseley - Virginia
Breeder:
Brier Ridge Kennels & Outfitters
&nbsp| Created:
Sep 03, 2017

5xGRHRCH UH GMPR Flame MH MNH3 QAA x HR Owasco Valley's Delta Shadow Mayhem
Ad type:
Puppies For Sale
| Location:
Sterling - Virginia
Breeder:
Owasco Valley Retrievers
&nbsp| Created:
Sep 03, 2017

LLEWELLIN SETTER PUPPIES
Ad type:
Puppies For Sale
| Location:
Chesapeake - Virginia
Breeder:
East Coast Llewellins
&nbsp| Created:
Aug 19, 2017

Llewellin Setter Puppies Bondhu lines
Ad type:
Puppies For Sale
| Location:
Winchester - Virginia
Breeder:
Assisi Setters
&nbsp| Created:
Aug 03, 2017

5 Male Boykins and 1 Female
Ad type:
Puppies For Sale
| Location:
King George - Virginia
Breeder:
Boykins are for Lovers
&nbsp| Created:
Aug 03, 2017

Rockland Creek CBR Puppies
Ad type:
Puppies For Sale
| Location:
- Virginia
Breeder:
Rockland Creek Chesapeake Bay Retrievers
&nbsp| Created:
Aug 14, 2017
RESULTS: 1 to 12 of 12
Page 1