Hunting Dogs and Puppies for sale in Virginia
Search for breeders in Virginia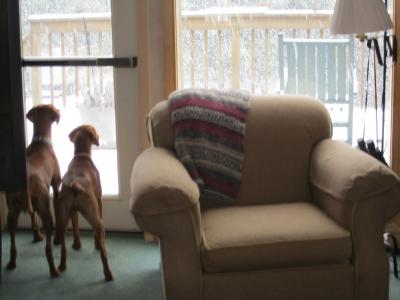 Spirit Wind Vizsla Program
Spirit Wind Vizsla Program is a Limited & Select Vizsla Breeding Program (non-profit) producing some of the Finest Vizsla Pups to ...
Spirit Wind Vizsla Program
located in Floyd, Virginia
AKC Registered German Wirehair Pointers
South Central Virginia. Four females remaining. Sire and dame are proven hunters from championship bloodlines. Get family pets as...
Haymes Kennels
located in Chatham, Virginia
RESULTS: 1 to 2 of 2
Page 1

AKC Registered German Wirehair Pointers
Ad type:
Puppies For Sale
| Location:
Chatham - Virginia
Breeder:
Haymes Kennels
&nbsp| Created:
Jun 07, 2018

Spirit Wind Vizsla Program
Ad type:
Puppies For Sale
| Location:
Floyd - Virginia
Breeder:
Spirit Wind Vizsla Program
&nbsp| Created:
May 19, 2018