Hunting Dogs and Puppies for sale in Arkansas
Search for breeders in Arkansas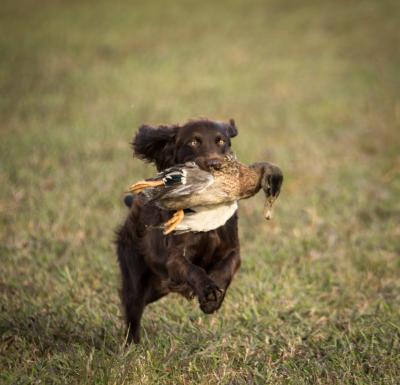 Boykin Spaniel pups for sale
Boykin Spaniel pups from parents with all health test completed , with UKC titles that are easy to train and make great companions...
Lostbranch Boykin Spaniels
located in Greenbrier, Arkansas
RESULTS: 1 to 9 of 9
Page 1

EAGLE HAVEN CHESAPEAKE PUPS !!!
Ad type:
Puppies For Sale
| Location:
BERRYVILLE - Arkansas
Breeder:
EAGLE HAVEN CHESAPEAKES
&nbsp| Created:
Apr 15, 2018

EAGLE HAVEN CHESAPEAKES NEW LITTER !!!
Ad type:
Puppies For Sale
| Location:
BERRYVILLE - Arkansas
Breeder:
EAGLE HAVEN CHESAPEAKES
&nbsp| Created:
Apr 15, 2018

AKC Female GSP- 9 weeks old
Ad type:
Puppies For Sale
| Location:
Marshall - Arkansas
Breeder:
Whistling Quail Farm
&nbsp| Created:
Apr 14, 2018

6-month male Brittanys
Ad type:
Started Dog
| Location:
Jordan - Arkansas
Breeder:
Otter Creek Brittanys
&nbsp| Created:
Apr 12, 2018

Boykin Spaniel pups for sale
Ad type:
Puppies For Sale
| Location:
Greenbrier - Arkansas
Breeder:
Lostbranch Boykin Spaniels
&nbsp| Created:
Mar 31, 2018

Annie's pups
Ad type:
Puppies For Sale
| Location:
Harrison - Arkansas
Breeder:
Redwood Creek Kennel
&nbsp| Created:
Mar 27, 2018

German Shorthair (GSP) pups Arkansas
Ad type:
Puppies For Sale
| Location:
Marshall - Arkansas
Breeder:
Whistling Quail Farm
&nbsp| Created:
Mar 24, 2018

Ava's puppies
Ad type:
Puppies For Sale
| Location:
Harrison - Arkansas
Breeder:
Redwood Creek Kennel
&nbsp| Created:
Mar 21, 2018

GSP Pups in North Central Arkansas
Ad type:
Litter Announcement
| Location:
Marshall - Arkansas
Breeder:
Whistling Quail Farm
&nbsp| Created:
Mar 16, 2018
RESULTS: 1 to 9 of 9
Page 1