Field Champion Bred Male Pup - SOLD - American Brittanys in Cushing, Oklahoma - B and T Brittanys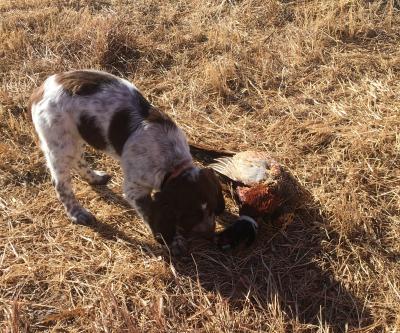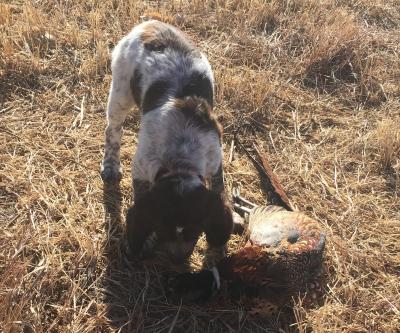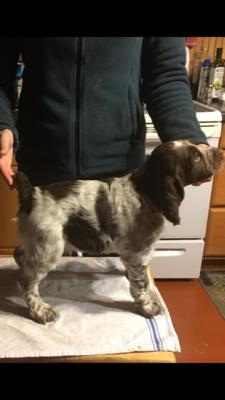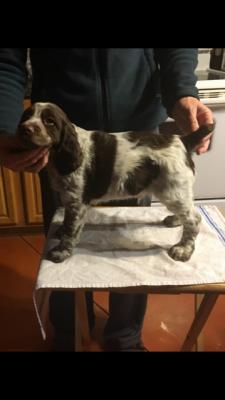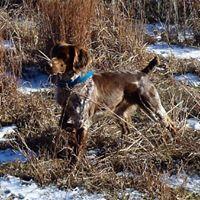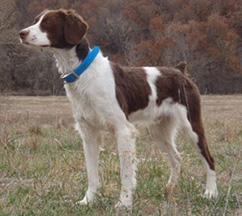 FC Shady's Desert Knight x FC Jw's Little Dancing Bree JH have a liver roan male pup 9 wks old looking for a field trial/avid hunting home. In 5 generations they have 54 Champions & 17 National Champions. Bree has 2 full siblings who are FC and 3 half siblings who are FC.
To list a few of the greats in their lines: NFC DC AFC Shady's Tia Maria, NFC DC AFC Tequila's Joker, NFC FC AFC Hi Proof Rum Runner, NFC FC Beans Blaze, NFC FC Jake's Son of a Gun Runner and NFC FC AFC Shambo's Dark Shadow.
This pup has a lot potential and has the bloodlines to back him. Price is $1,000
Both parents are OFA good & we offer a health gty.
Ad location: Cushing, Oklahoma
Ad created: Dec 11, 2017
B and T Brittanys Breeder Information
Pedigrees