Puppies have arrived - Wirehaired Pointing Griffons in Weippe, Idaho - One Rose Kennels
Reserve / Purchase
Ask Breeder A Question About This Ad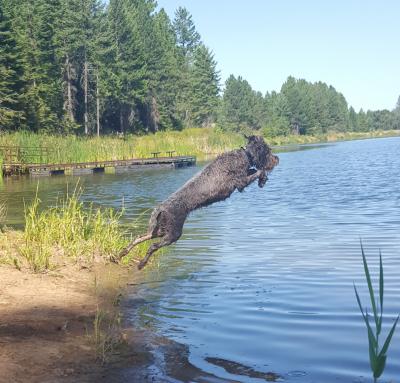 Sam is the sire of the litter. He is a powerful swimmer. He loves the water, he is unstoppable. His sire is Whiskeytown Merlot Bistro and dam is Whiskeytown Talant.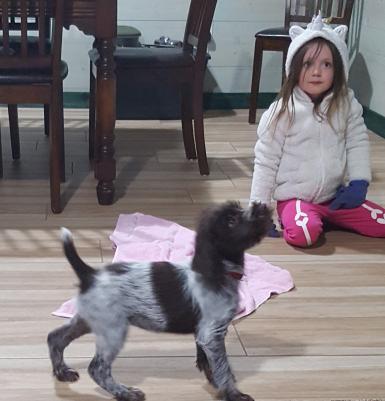 Roxie growing up with the family. Roxie's sire is Cascade's Browns Abraham Lincoln. Roxie's dam is One Rose Lucky Lucy.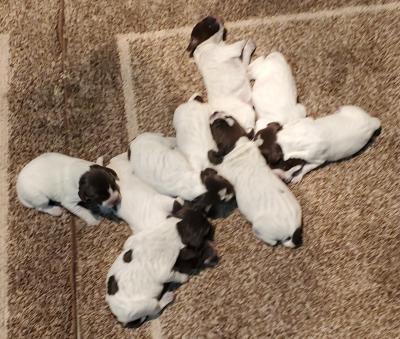 Roxie's puppies were born May 17, 2022. They had their tails and dewclaws done by a veterinarian. When the tails are docked, the veterinarian sutures the end.
THIS AD MARKED AS SOLD
One Rose Kennels is located in North Central Idaho. We are a family of hunters. Our lives revolve around our griffons. Our griffons are used for upland game, waterfowl, packing, sledding and pulling carts for big game retrieval. Being a family run kennel, temperament is very important to us. When the grandkids come over, they need to be calm. We hunt with different groups of people, our griffons must be calm and accepting to people and animals. When its time to hunt, they light up and are all business. When not hunting, they must be a family dog that is laid back. The puppies are daul registered both AKC and NAVHDA. Lots of pictures on FaceBook, under One Rose Kennels.
Ad location: Weippe, Idaho
Ad created: May 21, 2022
One Rose Kennels Breeder Information