National Champion Black Genes in a Chocolate Puppy! - Labrador Retrievers in EMPIRE, Michigan - Glen Lake Labradors AKC Breeder of Merit
Reserve / Purchase
Ask Breeder A Question About This Ad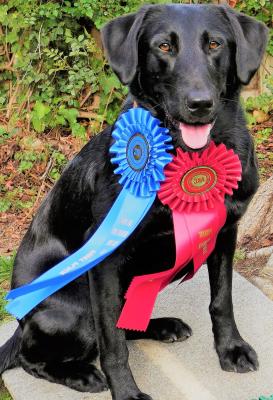 QA2 Glen Lake Bella Lago "BELLA" - Qualified All-Age while in Derby. Won the Michigan Super Singles Championship at 13 months, beating 24 older retrievers.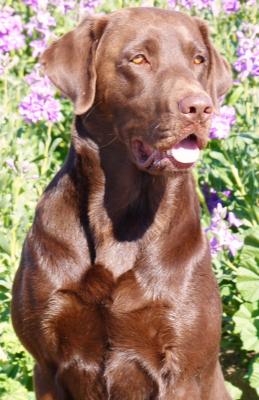 Passed 16 for 16 Master Hunter, Qualified for the 2020 and 2021 Master Hunter National. Top Chocolate USA Derby Lab; 2014 Number 3 Amateur Chocolate. Amateur 2nd, Open and Amateur Jams.
Champion Black Genes in a Chocolate Puppy!
Four years in planning this Litter... Chocolate-Factored Dam "Bella" out of NAFC Texas Troubadour and Chocolate Sire "Voodoo" out of FC Land Ahoy and AFC Glen Lake Black Kirst MH. 28 Hall of Fame, National Champion and Field Champion Labs in 4 Generation Pedigree.
Four Chocolate Males, 2 Chocolate-Factored Black Males and 3 Chocolate-Factored Black Females born June 10. August shipment out of Traverse City, Mi or pick your pup at our home on Glen Lake.
$1000 either sex or color. We are looking for a Forever Family of Compassionate Trainers who Teach that learning is FUN. First Shots, exposure to birds, Microchipped, Vet Health Certificate. Hips and Eyes Guaranteed to 26 months.
Ad location: EMPIRE, Michigan
Ad created: Jun 22, 2020
Glen Lake Labradors AKC Breeder of Merit Breeder Information