Bubba & Annie Fannie Puppies Have Arrived - Irish Setters in Baxley, Georgia - Crosby's Coastal Georgia Farm
Reserve / Purchase
Ask Breeder A Question About This Ad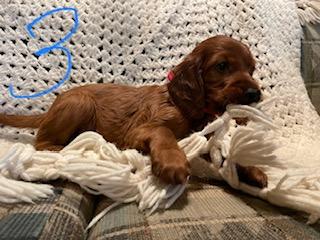 Beautiful medium red hair coloration at this time. Female tagged #3. This female puppy is extremely loving and sits in owner's lap for long periods of time. AKC registered litter.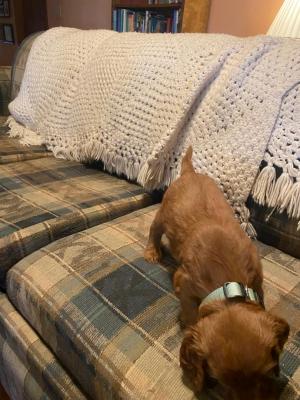 Female with beautiful eyes and medium to dark coloration at this time. AKC registered litter. Tagged #4.
Four beautiful puppies arrived in Annie Fannie's first litter. Two are bright red and twp are darker. Although breeder profiling continues all four are eager for love and attention. The litter arrived October 12, 2022 which makes them six (6) weeks old. They have completed their first physical and have been administered their first puppy shot. They are $1,500.00 male or female. This litter is AKC registered litter.
Ad location: Baxley, Georgia
Ad created: Jun 30, 2022
Crosby's Coastal Georgia Farm Breeder Information