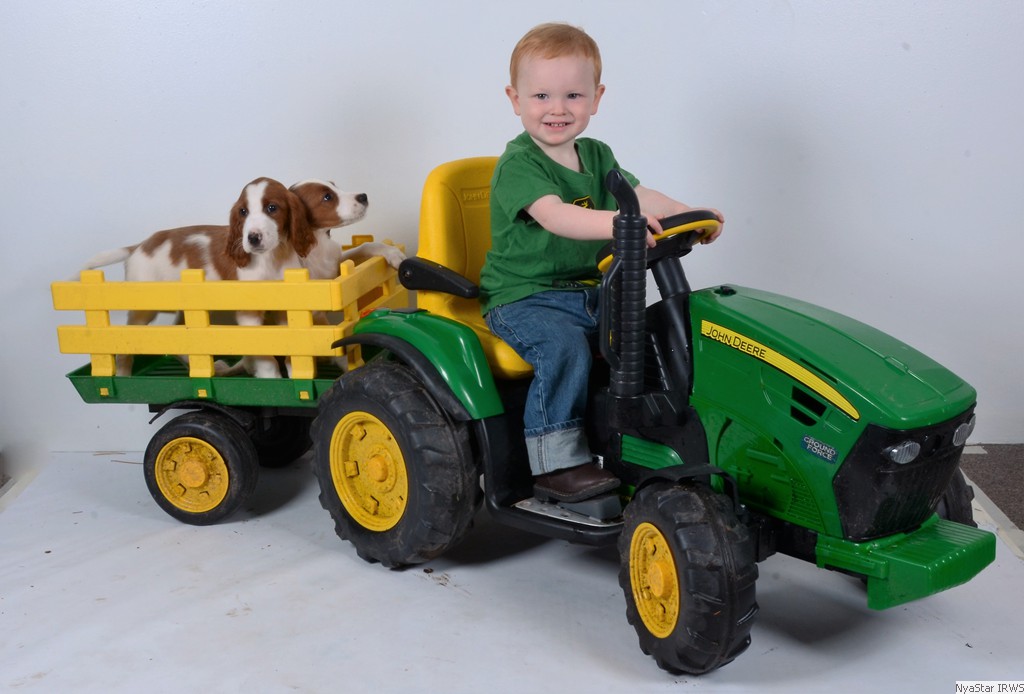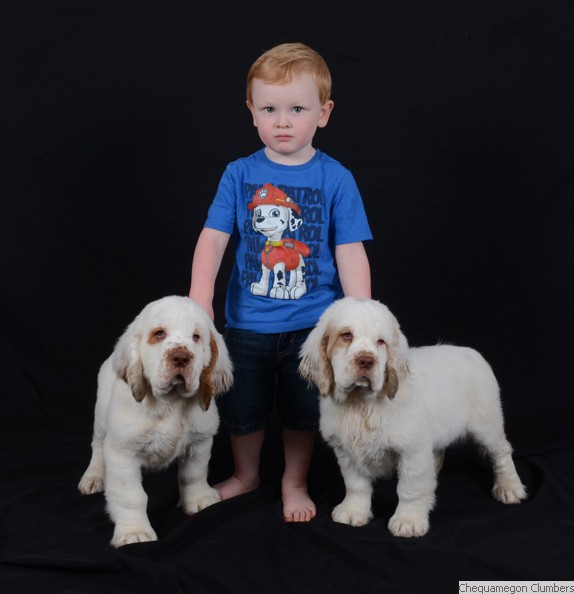 Welcome to Nya Star Irish Red and White Setters & Chequamegon Clumber Spaniels , we are a hobby home/kennel specializing in Irish Red and White Setters & Clumber Spaniels.  All of our dogs are family first, in addition to all of the other things they get to enjoy doing.  These things include hunting, conformation, therapy work and playing with our children. We emphasize well rounded dogs that are good examples of everything an Irish Red and White Setter or Clumber Spaniel should be.
Because we love our babies so much, we do not ship our puppies as cargo.
Please feel free to visit our websites and learn more about the dogs we love. Also feel free to contact me about our dogs.
Kellyn Miller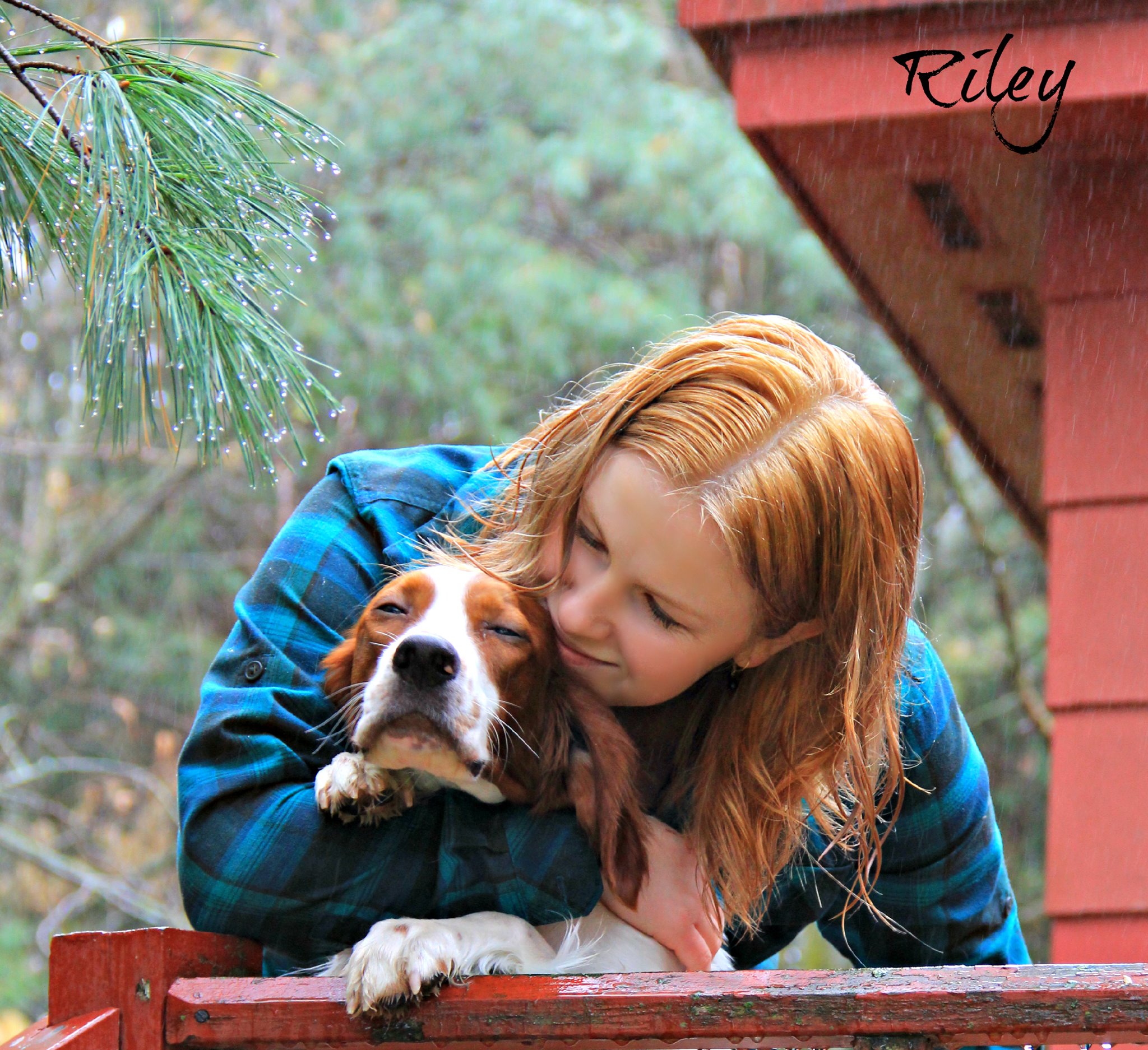 Click Here to see the Chequamegon Clumber Spaniel Website
Submitted by: Jennifer Rojko on Oct 20, 2013
We have two dogs from Nyastar and have been so very happy with both of the boys as well as with Kellyn and her breeding program. When we picked up each of the dogs, we spent two days at Nyastar each time, so we were exposed to Kellyn, her dog philosophy (temperament, longevity, conformation and above all CARE for what is best for the dogs), her breeding program,her care and love for all her dogs, and her careful attention to all aspects of dog breeding and raising. We remain in frequent contact with Kellyn and recommend her and her breeding program highly. These are wonderful dogs and you will be as happy as we are.
Submitted by: Antonieta & Guillermo Vasquez de Velasco on Oct 16, 2013
We are very happy that we decided to get our Ringo, now 5 months old, from NyaStar. Kellyn provided us with constant updates before he was born and during the weeks before delivery. It was clear that she took great care in coming to know us so she could find the perfect match among the puppies. Ringo's easy going and loving temperament is exactly what we had hoped for, and Kellyn was able to identify that at a very early age. He is adorable, very sociable and affectionate. We look forward to get a second puppy from her.
Submitted by: Christina Ross on Oct 08, 2013
We have had a great experience with Kellyn. She has always been very thorough and available for any questions or concerns. She genuinely cares about her dogs and that is her first priority.
Submitted by: David Emsellem on Oct 08, 2013
We got Reilly from Kellyn in September of 2012. We had decided to get another Irish Red & White Setter after our first one passed away, when he was 12 years old, a few months before. We were impressed with Kellyn's knowledge and straightforwardness on the phone but when we went to her home we were even more impressed with the wonderful atmosphere that she had created at her kennel. It was obvious she had provided each puppy the balanced nutrition, love and attention so vital in the first weeks of life that make a well adjusted and happy dog as they mature. Each beautiful puppy loved to be picked up, played with, and cuddled. When we got home Reilly instantly became a important part of our family.
Thanks to Kellyn he represents the best qualities of the Irish Red and White Setter.
Helene and David Emsellem
Submitted by: Annessa on Aug 17, 2013
We purchased our Irish Red and White Setter from Kellyn at Nyastar about a year ago. He is healthy, happy, and smart. The instructors of his obedience and agility classes have all commented how well he does for a dog his age, especially for one who is attending the classes with a child. He has been an absolutely wonderful addition to our family and Kellyn was and continues to be fantastic to work with. There is no doubt that she loves each and every one of the dogs and is very knowledgeable about the breed. If we are ever in the market for another puppy, she'll be my first call.
Submitted by: Anne O'Callaghan on Aug 15, 2013
When I was searching for our pup and came across Nya Star I knew it was the kennel to get our little boy from. Everything is right on the site for you to see, it is a wealth of information, and I know if I have any questions I can just call. Needless to say our Bandit is healthy and happy, super smart and a joy to have around. Very affectionate, a real cuddle bug, follows my husband and I every where. Always get compliments on his good looks when out walking. If you are looking for a red and white this is the place to go.
Submitted by: Christy Edwards on Jul 25, 2013
NyaStar has been wonderful to deal with, wether it was in delivering the puppy to my son or being flexible about life changes. Our boy from NyaStar is not only a wonderful companion he is a fantastic hunting dog! My son's first pointing dog, and Bahloo has done great! The support and education that Kellyn has provided to us has been wonderful, she is always just a phone call away!!! Thank you for our wonderful healthy IRWS. He has been a great addition for my son starting his adult life on his own.
Submitted by: Diane Sieker on Jul 22, 2013
Kellyn is one of the most responsible breeders I have ever had the pleasure of meeting. Her dogs are in perfect health, happy, well-adjusted and socialized as part of her family. I would not hesitate to recommend her to anyone!
Submitted by: Shannon Fosness on Jul 19, 2013
I have been working with Kellyn in making informed choices on my next dog. She is a wealth of information and easy to talk to. She is upfront and honest from the get go. Someone this forthright is uncommon among breeders.I appreciate the time she has taken to answer my questions and would recommend her to anyone.
Submitted by: Tom Sexton on Jul 16, 2013
I have two Red and White Irish Setters from Kellyn and Nyastar Kennels. Kellyn is very easy to work with. She makes sure you get a very healthy pup and backs that up. I use my dogs to both hunt and use them in the show ring. I am impressed with how easy the dogs were to train. They are very loving and make great family pets. I would recommend Kellyn and Nyastar Kennels to anyone.
More Reviews for Nya Star
Submit your testimonial