Prairie Prime LLC - Oklahoma Epagneul Breton, French Brittany Spaniel Breeders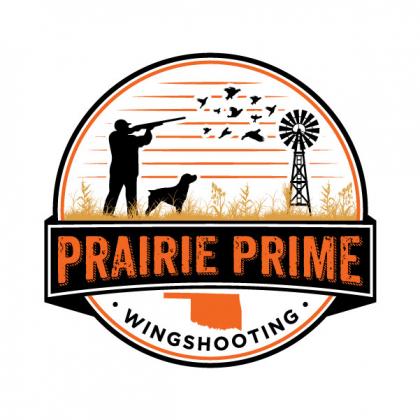 About Prairie Prime LLC
Prairie Prime LLC is a family run agribusiness operating in central Oklahoma producing prime Epagneul Breton (French Brittany) versatile upland bird and waterfowl gun dogs for the family. Prairie Prime also provides Epagneul Breton specific gun dog products, Epagneul Breton gun dog training services, and is an authorized reseller of Inukshuk Professional Dog Food in North America. Prairie Prairie Prime's breeding dogs are from the finest water-proven Epagneul Breton gun dog lines from the United States and Europe including multiple dams and sires that are titled Grand Champions of the Field. Our breeding dogs have been tested and proven in the field/water, in the show ring, and are health certified with all facets of our breeding dogs fully documented with full transparency provided to our clients. Our commitment to strict and defined breeding standards increase the likelihood of producing offspring inheriting excellent health, temperament, hunting ability, and conformation of prime Epagneul Breton gun dogs. Our versatile breeding dogs live an active lifestyle serving as our upland bird and waterfowl gun dogs a minimum of 60 field days per season and otherwise are indoor family companions. We are bird hunters that focus on the needs of other bird hunters. Our goal in operating Prairie Prime Epagneul Bretons is two-fold: 1. To bring new hunters to the upland bird and waterfowl hunting lifestyle through education, and conservation. 2. To bring families to the Epagneul Breton gun dog through breed awareness, rehoming puppies to families that live a lifestyle that fits with the Epagneul Breton, and through involvement in regional and national clubs. Todd Farris, owner of Prairie Prime, founded the Chisholm Trail Epagneul Breton Gun Dog Club (CTEBGDC) in the fall of 2015 and presides as President of the CTEBGDC primarily serving the states of Oklahoma, Kansas, Texas, Missouri, and Arkansas. Todd also has served on the Club de l'Epagneul Breton of the United States (CEB-US) Board of Directors (www.ceb-us.org) as national club Secretary between May 2016 - May 2019. He maintains annual memberships in the NRA, Quail Forever, Ducks Unlimited, Pheasants Forever, NWTF, a Supporting Membership in the CEB-US, and a Premier Membership in the CTEBGDC. Todd is a Silver Level donor to the Epagneul Breton Foundation and currently serves as Vice Chairman of the 501(c)(3) Foundation. Todd serves as Habitat Chair for the 89er Chapter of Quail Forever in central Oklahoma and is an annual donor to the NRA Hunting initiative protecting the sport of hunting in the United States. Todd serves as a UKC licensed TAN and WRT judge to the field trial community and ensures that Prairie Prime Epagneul Bretons participates in the CEB-US registered breeder program by committing to the CEB-US breeding policy on hip dysplasia and sable coat color. Todd Farris has been a strong stakeholder in the Epagneul Breton in the United States by creating breed awareness with the upland hunting public at venues like Pheasants Forever's Pheasant Fest and Quail Classic trade shows and in spearheading two Scott Linden's Wingshooting USA television episodes showcasing the Epagneul Breton breed on opening day of Iowa's pheasant season in the fall of 2016 which aired on national television in August of 2017 and in July of 2018. The Prairie Prime Epagneul Bretons were also featured in the March/April/May 2018 issue of Gun Dog magazine. Prairie Prime is committed to producing premier Epagneul Bretons for the field and home while establishing lasting relationships with our puppy buyers through club involvement, education, and support. We create a great value with our Prairie Prime line of EB's by combining a fair price, high level inclusive services, and high quality puppies with health guarantees. Thank you for choosing our family for your future puppy purchase.
Hunting Dog Breeds Raised
Epagneul Breton, French Brittany Spaniel
Additional Services
Hunting, Training, Stud Services, Boarding, Birds for sale
Breeder Contact Info
Our Pedigrees
Submitted by: Paul Richard on Sep 11, 2020
Todd made the puppy purchase effortless. I couldn't be happier with my puppy or the service I received from prairie prime. I will definitely be contacting them again when I'm in the market for another puppy and would strongly recommend Prairie Prime LLC to anyone interested in an Epagneul Breton.
Submitted by: Matt Francis on Sep 08, 2020
We are extremely happy with our pup from Prairie Prime LLC. She is a beautiful, smart pup that is already exhibiting the traits you would hope to see that come naturally to this breed. You can only expect the highest care and strongest bloodlines from Prairie Prime LLC.
Submitted by: Ken Teppel on Aug 08, 2020
As a former breeder of the Epagneul Breton, I highly recommend Prairie Prime LLC and Todd Farris. He is dedicated, knowledgeable, AND honest. The greatest compliment I can give is that I would absolutely get my next Epagneul Breton from him when the time comes!
Submitted by: Stephen Altizer on Dec 25, 2019
I got my first-ever bird dog from Prairie Prime Kennels out of the P2 litter. I had contacted Todd about a year before and he explained everything about the breed and we discussed whether the EB would be a good fit for my family and me as as a hunter. He introduced me to another of his clients that lived close to me so I got a chance to meet one of the pups from a prior litter. He helped so much right from the start; before I even decided to purchase a pup. At 5 months old, my pup is showing tremendous instinct and natural ability. Trainers I've worked with and fellow hunters who have years more of experience with gun dogs than I do are praising my pup and asking where I got her. It all starts with the great blood line Todd has developed. I highly recommend Prairie Prime.
Submitted by: James Williams on Dec 06, 2019
As adult onset upland hunters my wife and I researched extensively the perfect "for us" breed of dog, deciding on the EB. We looked everywhere in the US at kennels and found Prairie Prime not to far from home. There isn't enough to say about the operation, how well the puppies are cared for as well as the puppy parents. We were kept informed of everything during the pregnancy and after. We got a male out of the P2 litter, Pistol, oh and he is a pistol at 16 weeks he was 22lbs and has taken to our family extremely well, it seems like he likes to learn and wants to please. When we decide it's time to get another puppy it will be from Todd at Prairie Prime. If you decide you want a puppy, get in early because the picks go quickly. We just can't wait for his first point and retrieve.
Submitted by: Brian Nichols on Oct 28, 2019
Great experience dealing with Prairie Prime! Todd is very knowledgeable about the EB and takes a lot of pride in his dogs. He also puts a lot of effort into keeping the breeding clean and placing the puppies in the best environment that he can when rehoming. If you are lucky enough to own one of these dogs you will find a good hard working dog that can be a loving family member when not working. As a trainer I always appreciate dogs that are intelligent and have a great work ethic. This breed has shown a lot of intelligence while being resilient and determined in the field. On top of all that they seem to have better than average noses and desire to please. I have not encountered any negative issues during training with any of them and they progress quickly through the training process. In my opinion this is a great option for someone looking for the ultimate versatile hunting dog, companion and family member. I personally own one of Todd's puppies and am training several others. They are such happy dogs and so full of life that they bring me a lot of enjoyment! Great dogs from a great kennel!
Submitted by: Blake Smith on Sep 16, 2019
I'm an upland guide that starts in MT and works my way down to KS, OK, NM, and AZ with corporate clients. I was referred to Prairie Prime by a client from Austin, Texas that has one of their dogs. I was looking for a solid young prospect for my business to replace an aging dog in two years. I wanted a breed that will work closer than my American Brittany and give me solid retrieves. I have never dealt with a breeder as attentive to a buyer's needs than Todd Farris and I'm on my 10 gun dog. I am so happy with my Prairie Prime Epagneul Breton. I have worked with her the latter part of this summer after Todd met me in Kansas to pick her up. I am so impressed with her natural ability, drive, and retrieving instincts at such a young age and am confident she will contribute to my guiding needs this season let alone in the future. I am sold on this breed and you can't go wrong with Prairie Prime and all they offer their customers.
Submitted by: Thomas King on Sep 02, 2019
Dealing with Todd Farris and his Prairie Prime Kennel has been a pleasure. Todd has been in contact with us before and after we picked up our puppy, He kept us informed of their progress via video links and info about vet visits. Since we picked up our puppy we have contacted him several times about training and his and his family's love of their dogs and training is quite evident. Very satisfied!
Submitted by: Carly McDavid on Aug 20, 2019
Prairie Prime is one of a kind. They take incredible care of their puppies and you can tell they love each and every one. Todd went out of his way to message us each time we had a question or concern. Our 2 year old and puppy Paxton are best buds already. Thank you Prairie Prime!!
Submitted by: Nate Haney on Aug 20, 2019
I couldn't be happier with my Prairie Prime dog. He is high energy and curious. He loves water. And he loves sniffing out quail. Todd and his family are also very helpful and easy to work with. They take great care of the dogs before they go home. Couldn't be happier.
More Reviews for Prairie Prime LLC
Submit your testimonial