Golden Retrievers - Golden Retrievers in Kimball, Minnesota - Golden Retrievers Puppies
Both Parents are OFA certified,
26 month health guarantee on genetic defects. Pups are 1800.00 for male or females.
AKC Limited registration apply's. NO BREEDING RIGHTS
Deposit of 500.00 will hold your a pup for you.
AKCgoldenpuppies.com
Please visit our web site for details about our Golden dogs.
Call 320-980-4286
Pedigree's dont get any better then this! Pups will be ready for homes in May, 2013. HEALTHY SMART AND RAISED WITH THE BEST NUTRITION FOR SMARTER, HEALTHER PUPPIES.
SHR Tidewater Dirty Decoy

Penny is an all around wonderful golden. She not only loves to hunt, she has some of our smartest golden pups out there. One of Penny & Decoys past pups can read flash cards! Penny & Decoy are mates for life, they produce top quality pups with very early trainablity, pups that have that natural nose instint they are excellent hunters! Both parents have their SHR title completed they would both rather be duck hunting then sitting around looking pretty! Decoy weights 95 pounds, he has a strong build, correct confirmation and has wonderful babies with great working attitude and color. Penny weights 70 pounds and always works hard to please!

This litter is owned & Raised by my son & daughter in law
Jerry & Stacy Almgren from St. Cloud.
All pups are 1800.00 male or female
Deposit to hold your name on our list is 500.00
1300.00 is due when the pups are 5 weeks old.
All sold on Limited registration, sorry no breeding rights
2 year health guarantee contract.

11 born on March 20th. 5 males, 6 females.

Call 320-980-4286 or fill out our application an we will call you.

Females & Males available in MAY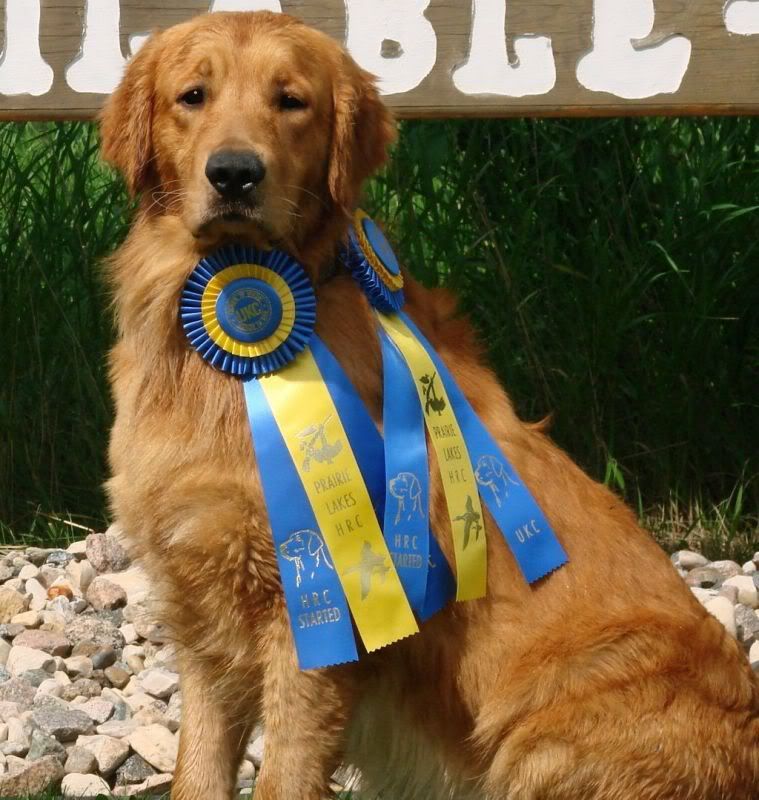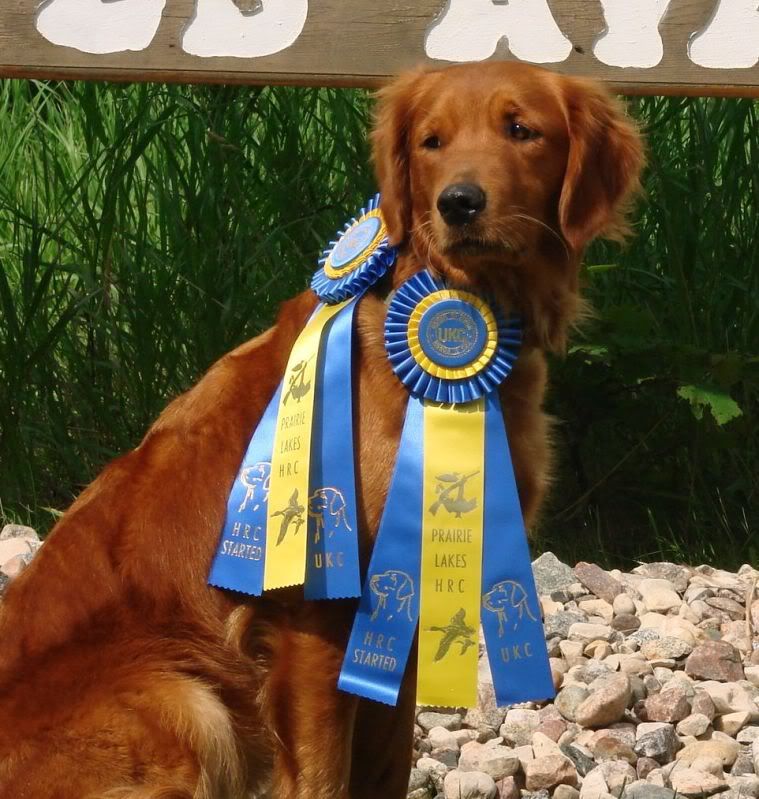 Ad location: Kimball, Minnesota
Ad created: Apr 06, 2013
Golden Retrievers Puppies Breeder Information