Prairie Prime Epagneul Bretons - Oklahoma Epagneul Breton, French Brittany Spaniel Breeders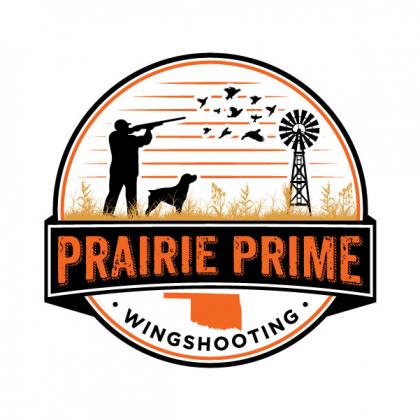 About Prairie Prime Epagneul Bretons
Prairie Prime Epagneul Bretons is a family run kennel operating in central Oklahoma producing prime Epagneul Breton (French Brittany) versatile upland bird and waterfowl gun dogs. Prairie Prime's breeding dogs are from lines that include multiple parents that are Grand Champions of the Field. Our dogs have been tested and proven in the field, in the show ring, and are health certified in order to increase the likelihood of producing offspring that inherit excellent health, temperament, hunting ability, and conformation. Our versatile breeding dogs live an active lifestyle outdoors serving as our upland and waterfowl gun dogs a minimum of 40 field days per season and otherwise are with us indoors as our family dogs. Todd Farris, owner of Prairie Prime Epagneul Bretons, enjoyed watching the dog work so much as a new upland hunter in his early 40's that he began searching for a versatile upland pointing dog that would meet his needs for hunting companion and family dog in the home. The search led him to the Epagneul Breton. In a brief period of time he became an EB enthusiast promoting the smallest of the pointing dog breeds at every opportunity. The Farris family are primarily upland and waterfowl bird hunters but participate in a limited schedule of testing and field trials each year enjoying the camaraderie of other Epagneul Breton owners. His goal with Prairie Prime Epagneul Bretons is to bring new hunters to the upland bird and waterfowl hunting lifestyle through education, conservation, and also to bring new owners to the Epagneul Breton gun dog through breed awareness, Prairie Prime puppies, and involvement in regional and national clubs. Todd founded the Chisholm Trail Epagneul Breton Gun Dog Club (CTEBGDC) in the fall of 2015 and currently presides as President of the CTEBGDC serving the states of Oklahoma, Kansas, Texas, Missouri, and Arkansas. The club hosts specialty and conformation shows, training events, and UKC sanctioned field trials. The CTEBGDC facilitates a digital presence for the promotion of the Epagneul Breton with a website www.chisholmtrailebclub.com, a Facebook page, and their "On Point" biannual newsletter. Todd also serves on the Club de l'Epagneul Breton of the United States (CEB-US) Board of Directors www.ceb-us.org acting as the national club Secretary since the spring of 2016. He maintains annual memberships in the NRA, Quail Forever, Ducks Unlimited, a Supporting Membership in the CEB-US, and a Premier Membership in the CTEBGDC. Todd is an annual donor to the NRA Hunting initiative to protect the sport of hunting in the United States and also serves as a UKC licensed TAN and WRT judge to the field trial community. Todd commits Prairie Prime Epagneul Bretons to the guidelines for breeding practices of the CEB-US to ensure the betterment of the breed in the United States. He has been a strong stakeholder in the Epagneul Breton in the United States by creating breed awareness with the upland hunting public at venues like Pheasants Forever's Pheasant Fest and Quail Classic trade shows in Kansas City and Minneapolis and in participating in Scott Linden's Wingshooting USA television episode that showcased the Epagneul Breton breed on opening day of Iowa's pheasant season in the fall of 2016 and which aired on national television in August of 2017. A second episode of Scott Linden's Wingshooting USA featuring the Prairie Prime Epagneul Bretons will air the summer of 2018. The Prairie Prime Epagneul Bretons were recently featured in the March/April/May issue of Gun Dog magazine. Prairie Prime Epagneul Bretons is committed to producing premier Epagneul Bretons for the field and home while establishing lasting relationships with our puppy buyers through club involvement, education, and support. We create a great value with our Prairie Prime line of EB's by combining a fair price, high level inclusive services, and high quality puppies with health guarantees. Thank you for choosing our kennel for your future puppy purchase. If we do not have a puppy available in the time frame needed for interested buyers we will always assist in bringing prospective EB owners to quality, ethical breeders from our fanatical network of Epagneul Breton enthusiasts.
Hunting Dog Breeds Raised
Epagneul Breton, French Brittany Spaniel
Breeder Contact Info
Our Pedigrees
Testimonials (3)
Submitted by: Jill Smith on Mar 12, 2018
Todd Farris spent over an hour on the phone with me answering my questions and providing information needed for me to learn about the breed. He is a knowledgeable and positive person that helped to educate me. I found him to be more interested in promoting the positive aspects of the Epagneul Breton and what the breed would bring to my family and my needs as a bird hunter than selling me a dog to make money which I found very refreshing. I whole-heartedly recommend Prairie Prime Epagneul Bretons to anyone interested in an Epagneul Breton puppy.
Submitted by: Scott Archer on Nov 29, 2017
I had the pleasure of hunting behind the Prairie Prime Epagneul Bretons dogs on a guided hunt in northern Missouri with Todd Farris this past October. Jock and Libby were both outstanding pointing dogs and great retrievers. They systematically covered the field for Pheasant and Chukar and were a joy to watch. i was impressed with their steadiness, endurance, and the fact that they retrieved all our birds to hand. As a new upland hunter they made the experience pleasurable and I'm absolutely sold on a Prairie Prime puppy after watching Jock and Libby work the field for two days.
Submitted by: Ben T. Robinson Brig Gen USAF (R) on Nov 28, 2017
I've hunted behind Jock and Libby (Prairie Prime's breeding dogs) for many seasons and I can honestly say I have not ever hunted behind finer gun dogs. Jock and Libby are extremely versatile, great retrievers, and they find birds. They both love the water and complement each other in the field. I have personally shot many birds hunting behind them. Todd Farris has taken great care in creating the Prairie Prime Epagneul Bretons kennel and in doing everything the right way. I am confident the cross with Jock and Libby in producing the Prairie Prime line of EB's will yield amazing offspring for the field and the home. I am equally confident customers of Prairie Prime Epagneul Bretons will be satisfied with the level of service Todd provides. I have witnessed Todd Farris being a great promoter of the Epagneul Breton the last 4 years in all that he does and just don't think you can go wrong purchasing your future gun dog from Prairie Prime Epagneul Bretons.
Submit your testimonial