Woody's Sporting Dogs - Ohio Field Trialing, Hunt Testing, Retrieving hunting dog trainers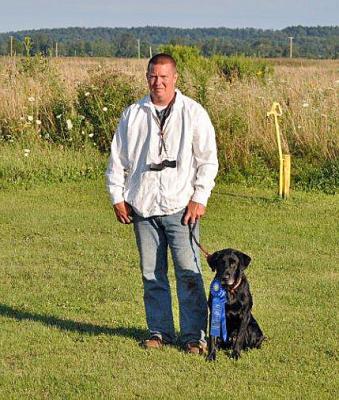 About Woody's Sporting Dogs
Woody's Sporting Dogs was started in 2000 by Shannon Wood and his wife Tiffany.
What started out as a hobby with only two labs and one springer,
has turned into a full time career for their entire family.

Whether it be a training day in the local field or a hunt test hundreds of miles away,
the Wood family is there with dogs in tow.
It is the closeness of family and love of dogs
that ensures that their dogs as well as yours will be taken care
of and given the finest training around.

Woody's only breeds few selective litters each year. The main focus is on the training.
They strive to give every dog the chance it deserves to be a star.
Whether it be in the field, the duck blind, or at a hunt test,
every dog can shine.

Woody's Sporting Dogs truly believes that working dogs produce the best results.
They strive to title all of their dogs as proven hunters.
Woody's Sporting Dogs strives to maintain a line of gun dogs that have all the key elements you want in a
hunting partner, a field trial contender, and a family companion.


Our main goal is to train our client dogs to the level desired by their owners.
As mentioned above, Woody's trains dogs for many different scenarios.
The focus for each dog is based upon the ability of the dog, the expectations of the client
and desired final outcome.

Are you looking for a calm, quiet, gundog to accompany you in the duck blind on a cold, rainy day?
Are you looking for a confident hunt test candidate to win ribbons?
Are you looking for stylish hunter to cover ground impeccably so to not miss a bird?

Woody's Sporting Dogs can create the dog you desire!


Do you see a dog on our website that interests you?
Please ask about our training special on dogs bought from Woody's Sporting Dogs
or Wicklewood Gun Dogs.

Dog Training Available
Field Trialing
Hunt Testing
Retrieving
Woody's Sporting Dogs Contact Info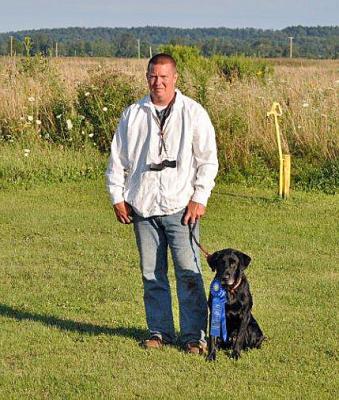 Testimonials (0)
No testimonials for this trainer