Trigger Time Kennels - Texas Flushing, Hunt Testing, Retrieving hunting dog trainers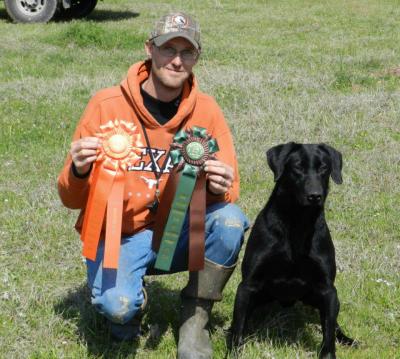 About Trigger Time Kennels
Trigger Time kennels is a family owned and operated business. We strive on making your dog reach its full potential. We train all retrieving breeds for hunting and AKC Hunt Tests. We also offer all breed obedience, stud service, started dogs, puppies, and boarding. We spend our summers in Minnesota. So, we can still get a full day of training in.
Dog Training Available
Flushing
Hunt Testing
Retrieving
Trigger Time Kennels Contact Info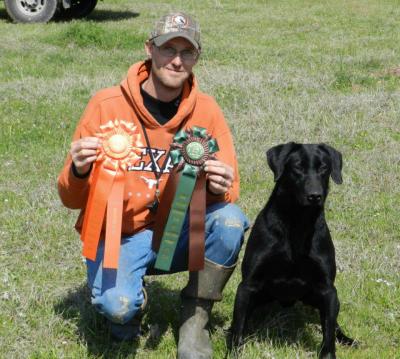 Testimonials (1)
Submitted by: Chris Smith on Mar 01, 2012
Rusty is simply one of the best, if not the best young dog trainer in the country. He specializes in AKC Hunt tests and preparing AKC Field Trial puppies to run Derby's. Including my chocolate 13 month old female he has now had a hand in training 4 dogs for me. In 2011 he past somewhere around 136 AKC Junior test while only failing 3 times all year. How is that for a pass/fail ratio? What sets Rusty apart from other trainers is that most pro trainers really want their dogs to conform to their approach or they wash them out of their program. Rusty understands that not all dogs are created equal and therefore not all dogs take to the same training methods exactly the same. Rusty takes time with his young dogs and really works with them individually to bring out the talents of each so they can meet their full potential. Whether you want a hunting companion, an AKC JH, SH or MH, or you demand a dog that can do it all like I do, then look no further. Rusty is the right trainer for you. Labs, Goldens, Chesapekes he has titled them all. I live in N. Illinois and Rusty lives N of Dallas. I pass up a heck of a lot of trainers in route to TX but all my dogs start with Rusty and all my AKC MH dogs will end with his program. Rusty's Master Hunters typically title around 24 months of age. As the saying goes..."He must be doing something right." Feel free to call me if you want to know more about Rusty. You can also visit my web site for other details about Rusty at www.blackiceretrievers.com Thanks Rusty for your strong work ethic and helping my dogs become some of the best young dogs in the country.