Steady On Point Gun dog training - Illinois Flushing, Hunt Testing, Pointing hunting dog trainers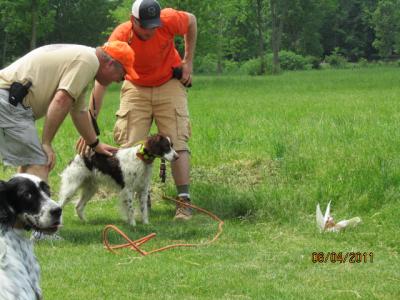 About Steady On Point Gun dog training
We have partnered with a premier boarding facility in Northern Illinois serving owners in the Midwest, training all breeds of hunting and pointing dogs. Train for and compete in NSTRA events and AKC Hunt tests as well as train the finest companion hunting dogs available.

We do not force dogs to respond, rather we use Natural methods to bring out their drive and desire and build in cooperation. We also conduct full day Training seminars allowing owners to build a better relationship with their hunting partner.

Dog Training Available
Flushing
Hunt Testing
Pointing
Steady On Point Gun dog training Contact Info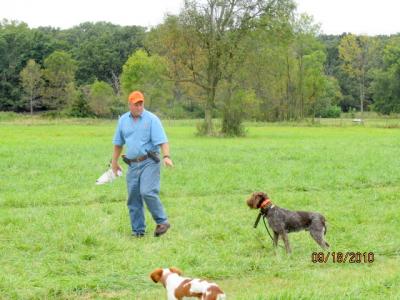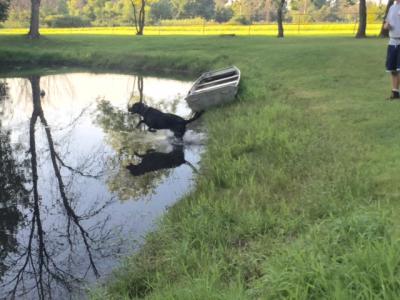 Testimonials (4)
Submitted by: gil nero on Feb 20, 2013
Steady On Point Kennels with Alan Ott has been the best training experience I have ever had. In a very short period of time Alan had my dog performing way beyond my expectations. I have had five good hunting dogs, but my current Brittany,Kelsey,after spending a little time with Alan has given me more years of total enjoyment in the field than all of the other four dogs combined because she is so responsive. Alan also has excellent boarding kennels and offers several follow-up clinics each year that are great. Feel free to contact me with any questions you may have on this facility. GIL NERO
Submitted by: Janet Rudsinski on Feb 20, 2013
We have a one year old and a ten year old Wired Haired Pointing Griffon's. We were lucky to find Alan Ott to help train our puppy Colt. Colt spent 30 days with Alan, which ended up being a great experience. We also have gone to a training seminar which was very helpful. My husband has been hunting for 9 years with our older dog which he trained. Even though my husband is familiar with training a hunting dog we still needed some professional help with our second hunting dog. We are so greatful for our new relationship with Alan. Alan just has a way with dogs. Alan is able to assess each dog individually and plan a training program around your dog. We hope that this relationship with Alan will only grow. Thanks for all your help.
Janet and Todd Rudsinski
Submitted by: Robert J Straka on Feb 19, 2013
Alan was great in every way. Alan sent us weekly photos of our dogs progress Yogi came back with a renewed interest in pointing birds, as well as being easier to handle.
Submitted by: Kelly Epperson on Feb 18, 2013
I purchased my dog through Steady on Point. Alan has provided training as well. His techniques and results are great! My Brittany is great in the field and home.