Southern Hills Kennel - Texas Flushing, Pointing, Retrieving hunting dog trainers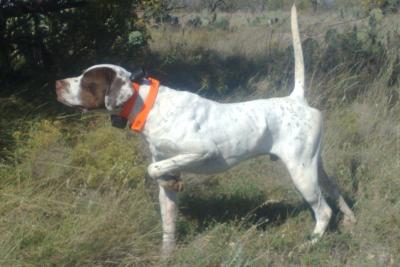 About Southern Hills Kennel
Here at SOUTHERN HILLS KENNEL ~ Home of BIRD DOG UNIVERSITY ~ We train customer dogs to Clients specifications... Training is $500.00 a month... We have extensive experience with multiple breeds... Professionally training Pointing, Flushing, & Retrieving Breeds since 1997... For further information feel free to visit our web site: southernhillskennel.net We also do Obedience Training For Family Pets!
Dog Training Available
Flushing
Pointing
Retrieving
Southern Hills Kennel Contact Info
Testimonials (3)
Submitted by: Chris Cornman on Dec 08, 2011
I have know Brent for over 5 years. I have bought 3 dogs from him and have been quial hunting with them all over the country. We have hunted huns and sharpys in montana, pheasants in South Dakota and Kansas, and the ellusive quail in the great state of Texas. All three of my dogs adjusted to the game and terrain without missing a step. Brent did a wonderful job training them and have enjoyed them from day one.
Whether training or buying a dog from Brent, he is as honest and hard working as they come.
Submitted by: Mike Coffey on Nov 27, 2011
I have purchased 3 pointers trained by Brent at Southern Hills Kennel and all have been outstanding dogs. I recommend you give them a try if you have a dog in need of training, we all know nothing makes the hunt better than a properly trained dog.
Mike Coffey
Submitted by: Rick Nelson on Nov 01, 2011

I had to take my Drake straight to Southern Hills when I go him at 11 months old as he was already 80 lbs and completely out of control (as we all know Labs can be)from poor habits previously. Brent was able to turn Drake around 100% within the first few weeks of training obedience and basic retrieving skills....it was an amazing turn around. So much so, I chose to continue the training of Drake for a total of 8 weeks and the results were amazing. I plan on returning Drake to Southern Hills in the near future for further retrieving training as soon as I can and I highly recommend Brent and the folks at Southern HIlls for all your training or kennel needs.