Quail Valley Hunt Club - Tennessee Field Trialing, Pointing, Retrieving hunting dog trainers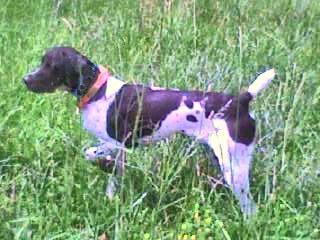 About Quail Valley Hunt Club
I started hunting and training dogs in 1973 and have trained numerous shoot-to-retrieve champions. I will train any breed. I work with young dogs, started dogs, and dogs with problems. I have also trained dogs for other hunt clubs, preserves, and breeders, both in Tennessee and out of state.
Dog Training Available
Field Trialing
Pointing
Retrieving
Quail Valley Hunt Club Contact Info
Testimonials (5)
Submitted by: Bob Horrar on Jun 20, 2013
Don Milligan is one of the premier dog trainers in the Southeast. His skills and knowledge have proven time and time again that he trains champions. Don has trained 4 German Shorthairs for me that have gone on to win field trials and are a pleasure to hunt with. His patience and skills have also corrected problem dogs such as "gun shy", won't retrieve, etc. He is a champion that trains champions!
Submitted by: Roy Meyer on May 31, 2013
I have been using Don for the last 5 years or more to work young dogs for me. He usually works 5 or more a season. He can get more done in a shorter time than any trainer I know. He works the dog usually every day. He does what he says he will do. Don is the best at starting a young dog I have ever seen. He usually has the dog Pointing, Backing, and retrieving in 30 days. I highly recommend him I use him all the time. Thanks Don for a great Job!!!!
Submitted by: ed whitley on May 13, 2013
If you want to buy a trained bird dog, get your dog trained or polished up from bad habits, Don Milligan is your man. I bought my german shorthair from him and he then trained her and did a fabulous job. His training has produced many field trail and open field champions. If you want it done right, do it with Don!!
Submitted by: CHARLIE BECK on May 13, 2013
I have 3 male GSP's - a seven, three, and two year old (all spoiled rotten @ home in B'ham, AL. All trained by Don Milligan @ Quail Valley. They are as good as it gets! We also have a 6 month old female Brittany that we got from a Quail Valley litter that is just spectacular. She will be attending "Quail Valley University" (as we like to call it) this fall. The property, boarding facility, lodge, staff, service, and traing are second to none! The annual membership is a "no brainer" - Charlie Beck / B'ham, AL
Submitted by: ed whitley on May 10, 2013
If you want to have your dog trained correctly, want to buy a finished bird dog or fine tune your current dog, Don Milligan is the man for you. He is a championship trainer and has trained dogs that many owners thought could not be trained or corrected. I bought my german shorthair from him as well as having him train her. Fabulous job!!!