Martinsen's Red Point Kennel - South Dakota Flushing, Hunt Testing, Pointing, Retrieving hunting dog trainers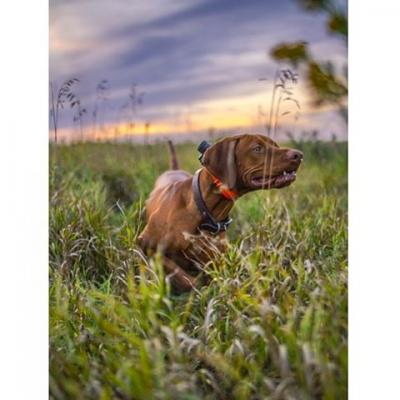 About Martinsen's Red Point Kennel
At Martinsen's Red Point Kennel we love to train a variety of dogs. From your family house pet all the way up to your top notch testing dog. Some of the testing venues we are train for are AKC Hunt Test, NAVHDA, and the German testing circuit. We understand that each person has different goals with their dogs and we do our best to accomplish those goals. Hardworking, caring, and determined are just a few words to describe us as trainers. Every dog we encounter learns differently and a different pace. As trainers we recognize this and think out of the box to get the end goal accomplished. Training your dog isn't our job its our passion!
Dog Training Available
Flushing
Hunt Testing
Pointing
Retrieving
Martinsen's Red Point Kennel Contact Info
Testimonials (4)
Submitted by: Riley Mars on Jan 10, 2016
I have done conformation, obedience, and rally for 10 years with a variety of different breeds. When my previous trainer moved out the area, I was at a loss of where to go for a group training class actually run by people who understand dogs and training. I am so thankful to end up in Tate and Jenny's obedience class - I wasn't sure what to expect the first day, but I couldn't help but smiling when nearly everything they said lined up with all of my dog training beliefs. I am new to field work, so I was very excited to have an obedience class that also focused on training needs that arise in the field. I used to be terrified of the idea of competing in AKC Hunt Tests and NAVHDA events, but with Tate and Jenny's help, I am now looking forward to entering our first field events this year. Thank you!
Submitted by: Max Keller on Jan 10, 2016
Professional dog training at its best! I brought them a dog that was not even bred to hunt and they proved you don't necessarily need a dog with hunting background, you just need core management and direction!
Submitted by: Lisa Pack on Jan 10, 2016
I took my 2 year old German Sheppard to jenny and tate and they did awesome!! He came home a totally different dog.if u ever need obeidiance training for your dog I highly recommend Martinsen red point kennel!!!!
Submitted by: Sam Norberg on Jan 10, 2016
Beyond Satisfied. Tate & Jenny will bring the best out in your dog. It's a joy to watch them train and the passion they show. It's exactly what my dog needed.