Hun Hill Kennel Griffon Training - Idaho Hunt Testing, Pointing hunting dog trainers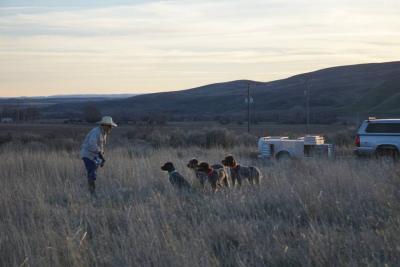 About Hun Hill Kennel Griffon Training
We specialize in training Wirehaired Pointing Griffons. Griffs require light handed training. We have "touched" hundreds of Griffs and know how to get the most out of them with a much kinder and gentler method. Our no stress training method works very well with all of the pointing breeds. Our brand new kennel has AC for your dogs comfort and are kept spotless. Dogs out in the field always wear a Garmin Alpha GPS collar so there is no danger of one getting lost. In addition to our extended stay program, we also offer hourly training where we train you to train your own dog.
Dog Training Available
Hunt Testing
Pointing
Hun Hill Kennel Griffon Training Contact Info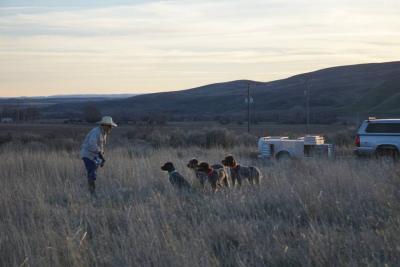 https://issuu.com/wickcommunications/docs/snake_river_outdoors_fall_2015?e=0 Just copy and paste the above URL and you'll be able to read the article beginning on page 21.
Testimonials (0)
No testimonials for this trainer