Gundog Development - Tennessee Field Trialing, Hunt Testing, Pointing hunting dog trainers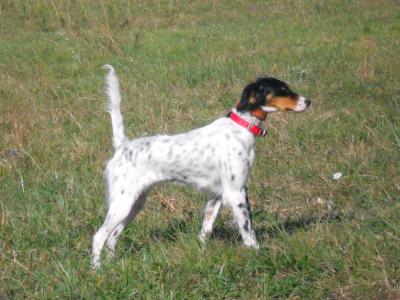 About Gundog Development
A full service training facility located between Chattanooga and Knoxville for all pointing breeds. Offering a number of programs including an extensive Puppy Development Camp, Summer Wild Bird Camp in Montana, and a Fall Grouse Camp in MIchigan, our programs serve the needs of both the hunter or filed trialer seeking blue ribbon performance from their dog.
Dog Training Available
Field Trialing
Hunt Testing
Pointing
Gundog Development Contact Info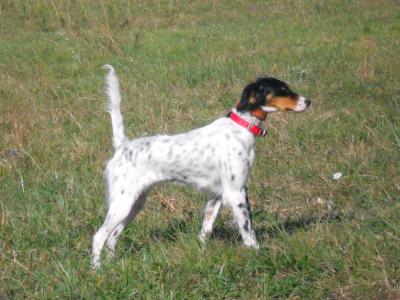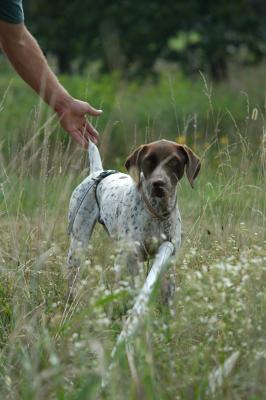 Testimonials (2)
Submitted by: Jon Hartline on Aug 20, 2012
I contacted Hunter shortly after I got my shorthair at the end of last year 2011. Being new to the sport and not really knowing exactly what to do with my dog Hunter immediately got us both going in the right direction. After several training camps and some time at the grounds last year "Bullitt" got birdy right away and placed in both field trials that he participated in with my 14yr old son handling him. Looking forward to spending much more time with Hunter and all the guys at the east tn pointing dog assoc. and gundog development in the months to come! Thanks Hunter! Jon Hartline 423-421-2751
Submitted by: Trev054@aol.com on Oct 26, 2011

About 14 months ago I stumbled upon Hunter Payne and Gun Dog Development in a hunting magazine and decided to give him a call. Best move I ever made! I'm relatively new to the sport and one of my students gave me my first bird dog as a gift and I was looking for a place to help me get started in the right direction. I enrolled my pup in one of Hunter's puppy camps and he gave my dog the head start that he needed. Since then, I have had my dog at every seminar or training opportunity that Hunter has to offer and I am so thrilled with the results. More recently, I enrolled my dog, Jack, in Hunter's Michigan Grouse Camp and when he brought him back Jack placed 1st and 2nd in his very first derby trials. In addition to all of the wild bird contacts my dog saw in the UP, Hunter helped work out a behavior issue with Jack. My dog had people issues before going to that camp and he was very shy and skiddish around strangers; Jack was a different dog when he returned. That alone was worth sending him north with Hunter.
I could go on and on about the good things I've seen out of Gun Dog Development. But, the most impressive thing to me is that Hunter treats my dog like it's his own. He truly has a vested interest in my dog's success. He's patient when I ask dumb questions and he makes training a learning experience for both dog and handler. As a newbie to the sport I appreciate that. I'm sure there are lots of good trainers out there, but Gun Dog Development has proven to me that's where my dog belongs. Hunter is patient, personable, and professional; The Fuller family is very thankful for his help.
Trevor Fuller
423-243-8868