Gun Dogs R Us - Gun Dog Training and Bird Dogs - Colorado Field Trialing, Flushing, Hunt Testing, Pointing, Retrieving hunting dog trainers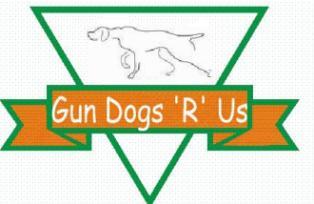 About Gun Dogs R Us - Gun Dog Training and Bird Dogs
Gun Dogs R Us Gun Dog Training...Colorado
Gun Dogs R Us is a complete bird dog resource for all things related to the upland hunter and his faithful hunting companion. To say Gun Dogs R Us is passionate about what they do is an understatement, (I am not a part-timer trainer that thought this might be a fun side job!) this is my full time job, my life and (yes) my passion.
Whether your are starting of with a new pup or your current partner just needs some fine tuning Gun Dogs R us offers training from a started pup to a completely finished dog.
Gun Dogs R Us has trained many, many dogs over the years including several guide dogs being utilized at some very upscale Orvis & Cabelas endorsed wingshooting lodges. Gun Dogs R Us is also active in field trials and AKC hunt tests with their own stable of dogs
If you do not yet have a dog of your own Gun Dogs R Us offers some very highly bred German Shorthaired Pointer pups, started dogs and finished dogs
ref: gun dog training colorado bird dog training colorado gun dog trainer colorado bird dog trainer colorado german shorthaired pointer colorado german shorthair colorado upland guiding colorado wingshooting colorado pheasant hunting colorado
Dog Training Available
Field Trialing
Flushing
Hunt Testing
Pointing
Retrieving
Gun Dogs R Us - Gun Dog Training and Bird Dogs Contact Info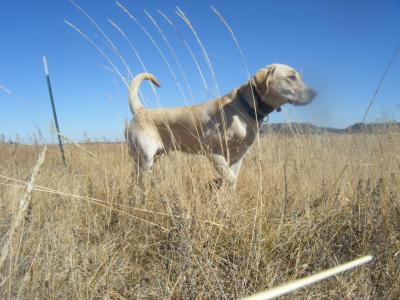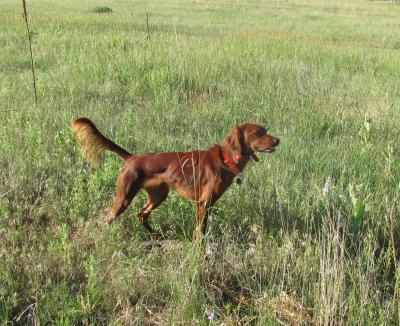 Testimonials (0)
No testimonials for this trainer