Grouse and Woodcock training in Northern Maine - Maine Flushing, Hunt Testing, Pointing, Retrieving hunting dog trainers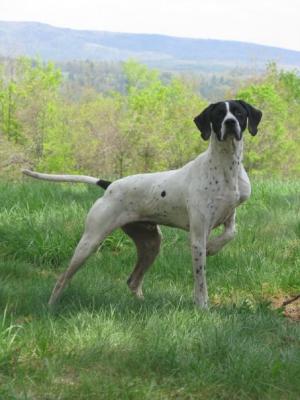 About Grouse and Woodcock training in Northern Maine
The great thing about being directly involved in the training of your own dog is being able to see the progression. You see the equation make sense - you see it click. From there, you can go back home with your dog, and work on the new concepts over time, and then simply return to the trainer at your own speed to work on other basic fundamentals.
This is the way it works here at Grey's Outfitting. Completing the training process this way, we not only teach the commands and principles to your dog, but we teach you as well. This will give you the upper hand in the training of your dog, as you will not only be able to effectively train your dog to hunt, quarter, mark, retrieve and point, but when an obstacle develops in training, you will be able to correct it. In today's world of work family and most importantly, children, your dog is just as much a member of your family as you are. Being able to work and train the dog with and for the people it lives with makes the most sense.
Depending on the progress you've already made (or lost) we offer you a variety of options for training your hunting retriever or pointing dog. What we do is offer a complimentary assessment, which includes bird exposure for your dog. After we have the opportunity to discuss the dog's current situation, in addition to your goals and expectations, we then customize a training curriculum for you and the dog.
We're in this to help you and your dog work as a team. Think of it this way - a successful team has practices every day, and then games on a given day. Game day is the day you hunt, and in the meantime, I act as your coach. We will build skills, confidence, and troubleshoot. I will teach you basic principles and techniques that enable you to build a foundation on which to train your hunting dog. This will enable you to introduce, teach, and correct your dog as you progress through the training regimen. It's all about training the trainer. We will teach you to teach your dog, and the rest is you up to you. Schedule a complimentary training assessment and begin working toward that finished dog. Give us a call or feel free to send an e-mail.
Dog Training Available
Flushing
Hunt Testing
Pointing
Retrieving
Grouse and Woodcock training in Northern Maine Contact Info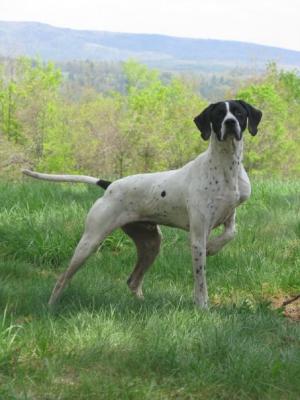 Testimonials (0)
No testimonials for this trainer