Field-n-Feathers - Texas Field Trialing, Flushing, Hunt Testing, Pointing, Retrieving hunting dog trainers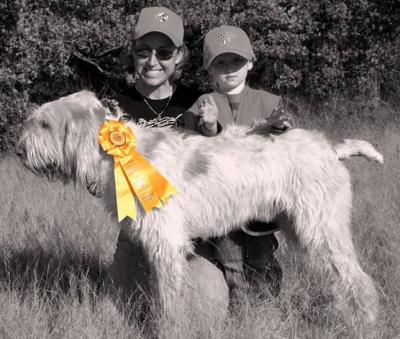 About Field-n-Feathers
We have an 11 acre slice of north Texas that we call home, just south of Fort Worth. We began our Spinone family and training program in October 2007. Since then we have grown and broadened our program to include a variety of breeds trained and services offered.

We treat our four-legged companions as part of our family, even if they are not our own. We believe in training the dog, not breaking the spirit, so we every dog's training methods to the individual - there is not 'one size fits all' approach with our program. We also vary our training grounds in order to develop a well-rounded bird dog. Day trainings, as well as longer training periods and competition handling, are available.

In order to best serve our dogs and clients we raise quail for our training program in addition to selling them outright. We welcome visitors, feedback, and new friends. Feel free to check out our website, contact us, or even come see us!
Dog Training Available
Field Trialing
Flushing
Hunt Testing
Pointing
Retrieving
Field-n-Feathers Contact Info
Testimonials (0)
No testimonials for this trainer