Clear Creek Gun Dogs - Alabama Pointing, Retrieving hunting dog trainers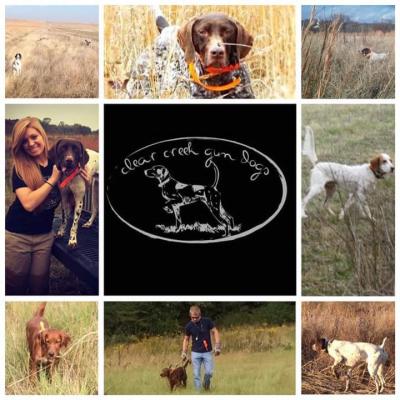 About Clear Creek Gun Dogs
  Clear Creek specializes in Bird Dog and Retriever training. We love working with dogs and this comes out in our work. Every dog is treated as if it were our own. All puppies should be at least 6 months of age and be up to date on all the vaccines before training will begin. This is to ensure your dogs safety and health while in our hands. Beginner, Starter and Finished dog programs available. We train your dog the common commands Whoa, kennel, come, sit etc... as well as Pointing, Backing and Retrieving. A $100 deposit will hold your spot for training.  We can train dogs all the way to a finished, well trained bird dog, or just get it a good start in the right direction. Its completely up to the owner.  We also offer puppies and started dogs for sale at times throughout the year. Schedule your spot in advance if there's any way possible.

  Please call or email for pricing or to reserve your spot.  A $100 DEPOSIT WILL HOLD YOUR SPOT, this $100.00 dollars will go towards your first months training once I have received the dog. This is not an extra $100 I keep!

Dog Training Available
Pointing
Retrieving
Clear Creek Gun Dogs Contact Info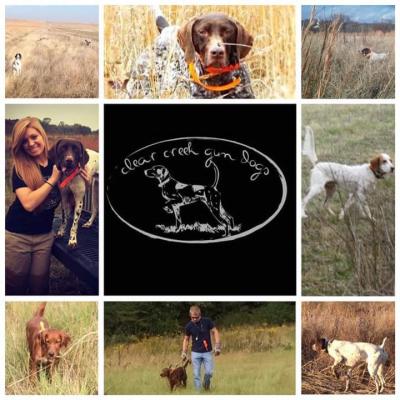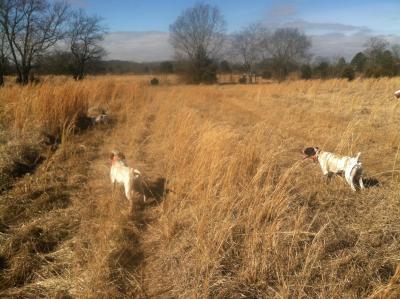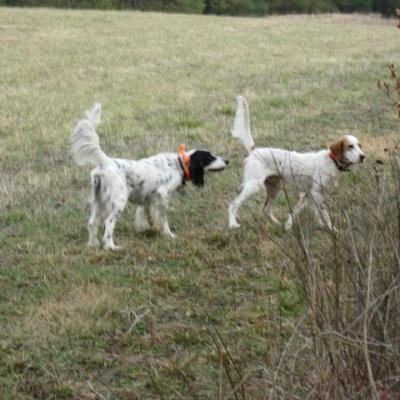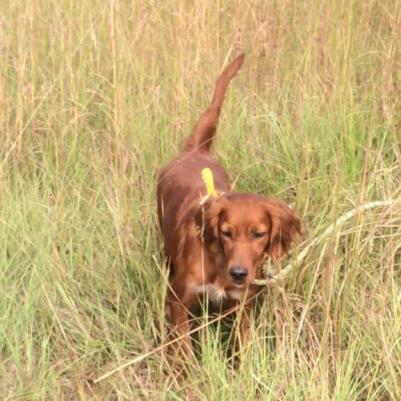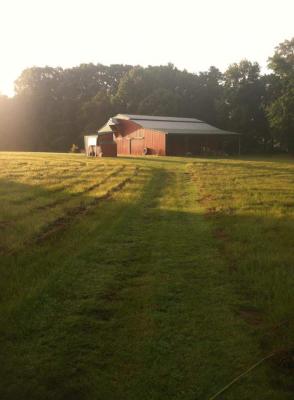 Testimonials (4)
Submitted by: Greg Machmiller on Sep 08, 2013
Blake is a great trainer. Earlier this year I drop off my female GSP with Blake. She spent two month at Clear Creek Gun Dogs working with Blake. When I dropped her off she had no prior training. While she was there she learned basic obedience, pointing, retrieving to include water retrieves and backing. I know she is ready for her first year out. I was so satisfied with her training that Blake is currently training my male GSP. He has only been with Blake for about a month and he is already pointing birds on his own while Blake is reinforcing the "Whoa" command. He has a couple more months with Blake but I have already seen a huge difference in my male GSP already. I know Blake will have him ready for hunting season too. I live out of state so Blake gives me updates every week through phone calls, pictures or videos of my dogs via Facebook or email. Blake is a great with my dogs and is always straight forward about their progress. You are definitely getting what you are paying for with Clear Creek Gun Dogs and if I get another GSP in the future I just hope they have room to train that one too.
Submitted by: David Douglass on Jan 24, 2013
I just got my Drathaar back from Blake and he is doing great!! I guide quail hunts and while my other dog was taking a break I ran the Drathaar and I didn't put him back up for the rest of the hunt. I owe it all to Blake for making that happen. Great guy and a great trainer.
Submitted by: terry farishI on Apr 07, 2012
BLAKE WORKED AN ENGLISH SETTER FOR ME NOVEMBER AND DECEMBER AND DID A GREAT JOB WITH HER. I HUNTED HER IN JAN AND FEB AND WAS WELL PLEASED. I WILL BE SENDING MORE DOGS TO HIM THIS YEAR TO BE TRAINED.
Submitted by: Emily Sullivan on Aug 02, 2011
Blake is currently training my German Shorthaired pup and I have had the opportunity to go to his kennel and work with her and learn how to use the commands. I am very impressed at how good of a change I have seen in my dog as he has been working with her. She is now pointing a wing and he has taught her to "woah" and is working on the "sit", "kennel", and "load up" commands. I am pleased with what I have seen so far and am excited to see how she turns out when he is done with her training.