ChampionLab Kennels - Georgia Hunt Testing, Retrieving hunting dog trainers

About ChampionLab Kennels
With over twenty five years of experience training and hunting with retrievers we specialize in retriever training for Labrador Retrievers only. We train for waterfowl hunting, upland hunting and hunt tests. We have over 2000 acres of land and water available for training with a wide variety of terrain. We offer training for your dog tailored to your training goal, your dog's talent level and your budget. We do not use harsh training methods ever. We strive to make your dog feel like one of our family. We also train and handle dogs for participation in UKC/HRC hunt tests and AKC hunt tests throughout the Southeast. We provide advanced hunting retriever training which utilizes boats, platforms, blinds, decoy spreads, spinning wing decoys, duck calls, guns and shot live fliers. Custom training for experienced dogs during the off season to enhance and maintain their performance outside of the hunting season is also available. We only accept a limited number of dogs so that we may spend as much time with your dog each day as possible. A free written evaluation of your dog is available, by appointment only, prior to us accepting your dog for training. We are a fully insured training facility.
Dog Training Available
Hunt Testing
Retrieving
ChampionLab Kennels Contact Info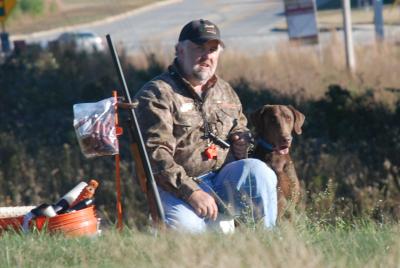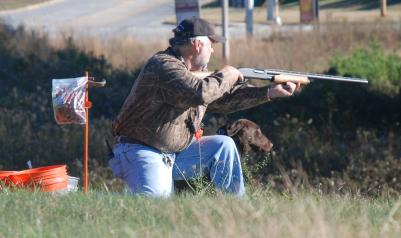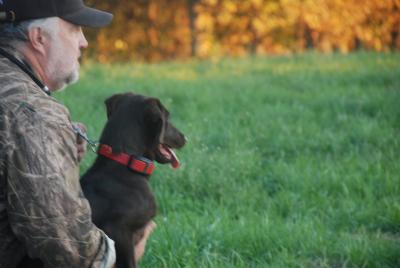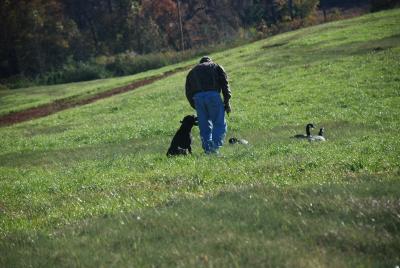 Testimonials (3)
Submitted by: Sam Jones on Jun 06, 2011
We met Don Haas from Champion Labs at a local Ducks Unlimited event last year. Don recommended a litter of Chocolate Labrador puppies to us last summer. We purchased a male, Scout. At the age of six months, we contacted Don to begin the training process. Don took Scout through the HRC Started Hunter program. With Don's help, Scout passed all his hunt tests the first time and we are very impressed with his training ability, attention to detail and his gentle nature with the dogs. He kept us informed through every step of the process and we could not be more pleased. Scout is very well trained and is calm at home, while at the same time a hard charger in the field. I would without hesitation recommend Champion Labs for your next dog or any level of Labrador training. Both Don and Tammy are always available for questions and are truly working a labor of love.
Submitted by: Kirk Driskell on Jan 07, 2011

Don has trained 4 dogs for me. I am about to send another puppy to him for training as well. He is easy to talk with and willing to help you as the dog transitions back home. If you are looking for a well trained retriever Don can help you.
Submitted by: Jeff Copeland on Jan 07, 2011

My wife and I were newlyweds who wanted a puppy to add to the family. Our biggest concern was finding a responsible breeder and not getting a puppy from a big box store or a mill. I came across Champion Labs from a friend who referred me. I spoke with Don on the phone for a while before visiting the kennel and he seemed very knowledgeable about all things Labrador. I was informed that there would be a litter born shortly and that we were more than welcome to put down a deposit, we decided on a Chocolate female. Unfortunately there were no Chocolate females born in that litter but Don assured us that it wouldn't be an issue to switch our deposit down on a Chocolate male. We were able to visit the kennel several times to visit with the puppies and see a demonstration of the kind of training services he offers, we were very impressed. It's easy to see that Don and Tammy breed and train dogs because it is their passion, and after seeing the whole operation it really is a labor of love. Moose came home with us Labor Day weekend 2007 and has been a wonderful member of our family. I have been able to easily reach Don with questions and he has always been able to assist. With Dons help Moose achieved a puppy and a started hunting retriever title. I can easily recommend Don and Champion Labs Kennels, and I hope to add another Champion Labs puppy to our family shortly.