Bull Valley Retrievers - Illinois Antler Sheds, Hunt Testing, Retrieving hunting dog trainers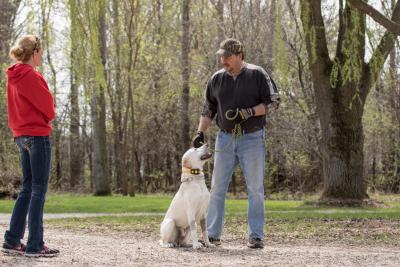 About Bull Valley Retrievers
If you have never hunted with a trained retriever, you are missing the best part of the hunt.
Our goal is to form your dog into the best retriever it can be. By keeping in mind that all dogs are not created equal, some dogs may never be the next Field Champion, but that your dog has been trained to the extent of its natural ability.
Our training regiment is tailored as per your request and can provide training for your next Companion Gun Dog or Hunt Test Champion.
Please feel free to contact us with any questions.
-Foundation / Obedience Training
-Companion Gun Dog Training
-One on One Training
-Waterfowl Training
-Upland Training
-Retriever Hunt Test Training
-Boarding
-Training Supplies
Dog Training Available
Antler Sheds
Hunt Testing
Retrieving
Bull Valley Retrievers Contact Info
Testimonials (0)
No testimonials for this trainer