New Puppy Litter Announcement - Epagneul Bretons in Pipestem , West Virginia - Les Chenils de Ciel d'York
Reserve / Purchase
Ask Breeder A Question About This Ad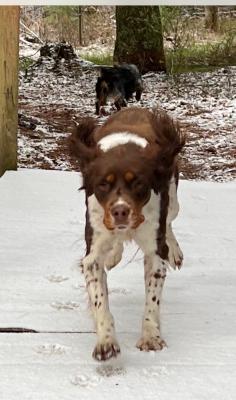 This is our Dam, CIEL DE YORK'S REBA, running in the snow. She is a calm and intent female, good with kids and smart as a whip.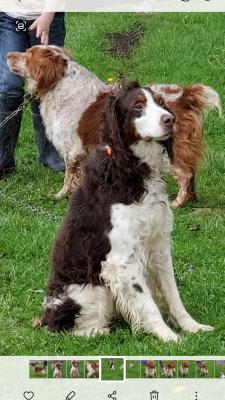 ICHARLEE DU S'GAPO is our Sire for this litter. He's a beautiful and very sweet tempered dog who loves to be outside and spending time with us just taking a walk or hunting in the field.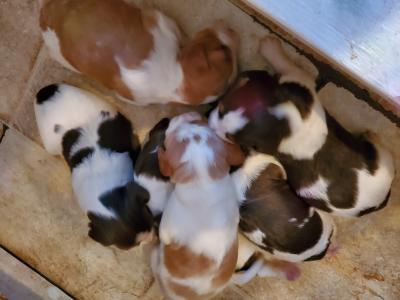 Here is a group photo of the litter. There are 3 males and 3 females. Two orange and white, one male and one female, and four liver-tri-color, two males and two females. We do have reservations on this litter and are accepting a few more, due to the timing and color choices of some of our clients. Let us know if you're interested as soon as possible.
We are happy to announce that we have a new litter of puppies born October 7,2022. They will be ready for pickup December 7th, 2022. This is the first litter for our Ciel D'York's Reba and third litter for ICHARLEE BROWN DU S'GAPO we do have liver-tri-color and orange/white in this litter. We are accepting reservations on this litter. Let us know soon if you're interested and thanks for taking a look at our kennel!
Ad location: Pipestem , West Virginia
Ad created: Oct 19, 2022
Les Chenils de Ciel d'York Breeder Information
Pedigrees
ICHARLEE BROWN DU S'AGAPO BRETON
CIEL D'YORK'S REBA