Home Raised in Columbia, Missouri Hunting & 'Pointing Lab' Lineage - Labrador Retrievers in Columbia, Missouri - TwinLakesLabs
Reserve / Purchase
Ask Breeder A Question About This Ad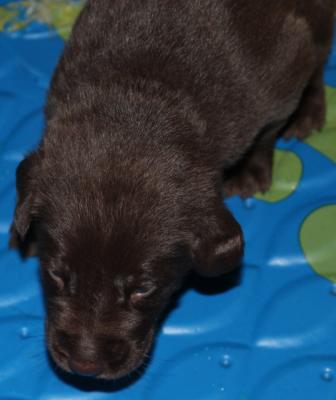 This litter of Chocolate Labrador Retrievers is one of the very finest of Chocolate Labradors with Pointing-Lab lineage available anywhere.

In our humble opinion.

(In terms of genetic health, pedigree, temperament, ease of training, natural ability, desire to please, appearance and sociability, etc.).

This litter pairs the Porter-line of recognized Pointing Labrador genetics (view the FB account named 'chocolatelabstud.com', with the multi-generational line of '4XGMPR' - Grand Masters Pointing Labradors of the Griz lineage from Hunters Point Kennels, (https://www.pointing-lab.com).
Ad location: Columbia, Missouri
Ad created: Sep 23, 2022
TwinLakesLabs Breeder Information