Versitile german shorthair puppies - German Shorthaired Pointers in Odessa, Missouri - Mike Phillips llc
Reserve / Purchase
Ask Breeder A Question About This Ad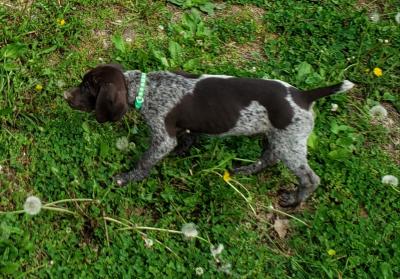 This one my daughter calls Cobra. He is very loyal and craves positive attention. He prefers to point wings rather that water work. He still water retrieves, its just not his favorite.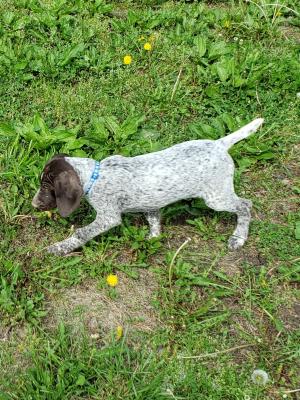 This is Hertzog. He is my strongest swimmer. When he does not return he is in the pond or the pool doing laps. He loves the water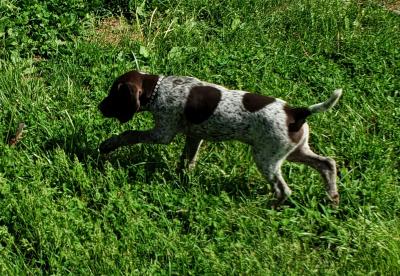 This is Trace. I do not have enough wings, sticks, or balls to throw for him. He will play fetch all day. He is eager to learn and enjoys the work.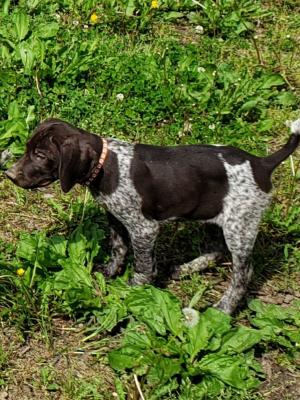 This is Hank the tank. I cant say enough about his personality. He loves to work and is pretty vocal when he thinks I need to pick up the pace. He does great water work and has a great nose on him.
I have 4 males left. They were whelped on March 11th 2022. I will send home with them a file that includes their shot records,vet visits, and AKC paperwork. All of our puppies are pointing wings and making water retrieves. We have started on basic commands.They get worked twice a day. In the morning we work on social skills and in the afternoon we work on field work.They come from strong hunting stock. We prefer that they go home with a hunting family, but it is not mandatory. As long as they are in a hunting home. I wish I could keep all of these puppies and hunt with them this fall, but that is not how this works. I need to find good hunting homes to send them to. Please reach out if you have any questions and we will see if one of my guys are a fit for your home. I am asking 1000$ per dog.
Ad location: Odessa, Missouri
Ad created: Jul 17, 2022
Mike Phillips llc Breeder Information