Fox Red Lab Pups for Sale in Michigan....SOLD - Labrador Retrievers in Deford, Michigan - CIRCLE R KENNEL
Reserve / Purchase
Ask Breeder A Question About This Ad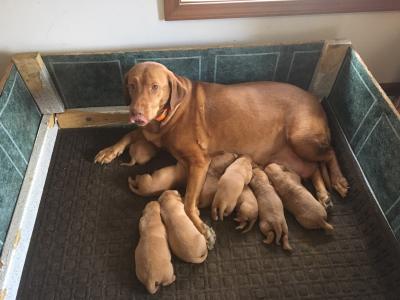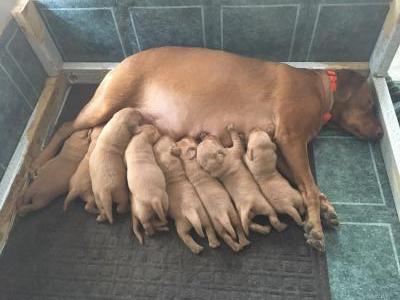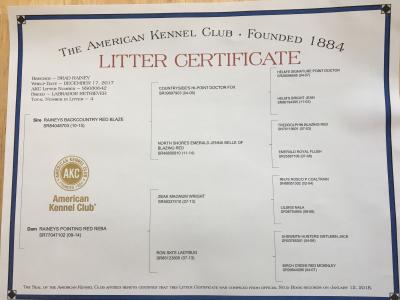 THIS AD MARKED AS SOLD
Fox Red Lab Pups for sale in Michigan!
We have a new litter of 9, AKC registered, Fox Red Lab pups born 3-3-19. 5F/4M. Both parents dark red dogs. Pups have dew claws removed, will be vaccinated, wormed 4 times, and micro chipped. Both parents OFA "Good" and clear of genetic disorders including CNM, Cystinuria, DM, EIC, HNPK, HUU, and PKD. Price $900 full AKC registration. A $200 deposit will be required to hold a pup. Pick up only, will not ship. Pups will be ready for pick up between 7 and 8 weeks old.
Pups have been SOLD!
Ad location: Deford, Michigan
Ad created: Mar 18, 2019
CIRCLE R KENNEL Breeder Information