Wyss Ryman Old Hemlock English Setters - Wisconsin English Setter Breeders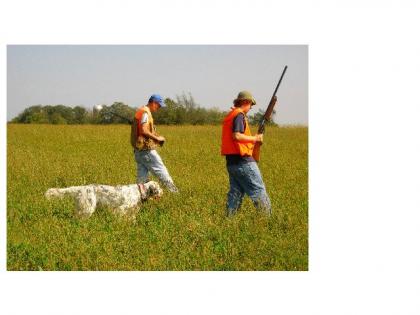 About Wyss Ryman Old Hemlock English Setters
Wyss Firside English Setters Ryman Old Hemlock Setters located in Wisconsin.
Hunting Dog Breeds Raised
English Setter
Breeder Contact Info
Testimonials (1)
Submitted by: Doug DeVries on Jan 23, 2009
My Wyss-bred setter, Riley, is 2 years old. His natural ability has been amazing - from the beginning of his grouse hunting at 6 months, he has been staunch on point for as long as it takes, honors other dogs' points, has a truly superior nose, and is totally bidable. We hunt grouse in very tough cover, and Riley is methodical and tireless. He is quiet, relaxed and well-mannered in the house, making the wife happy. His desire to please has made him a breeze to train, and I'm no expert. Anyone who has hunted with me swears that their next pointer will be from Wyss. Riley is an affectionate family dog, and would probably not do well in a home where he was stuck out in a kennel, away from the family, most of the time. I've had a number of hunting dogs and hunted with a bunch more, and Riley is the kind of dog you always dream of having.
Submit your testimonial