Shorewood Retrievers - Wisconsin Golden Retriever Breeders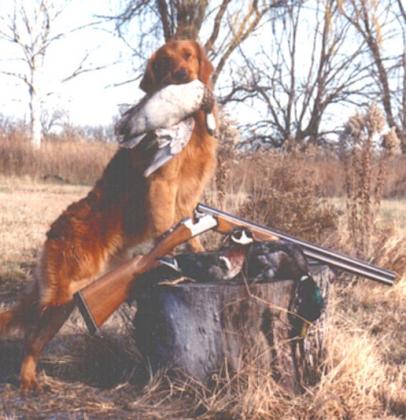 About Shorewood Retrievers

  Breeder of Field Golden Retrievers > 
 
  Located Minocqua, WI

Hunting Dog Breeds Raised
Golden Retriever
Breeder Contact Info
Testimonials (3)
Submitted by: David Curran on Nov 18, 2014
Gordon, trained my GSP Mayhem with excellent results. I had to send him to Gordon after a Trainer here in Austin named Harlan Winter failed, not only to train the dog, but the dog learned several bad habits. Gordon took her and got her up to speed in no time. Gordon is worth every penny. I have had two GSPs trained by him and he is the best. He is also a nice and fair man and will not
rip you off or lie to you.
He is your best bet for dog training.
Dave
Submitted by: Dustin Fast on Mar 03, 2011
We got our Golden Retriever from Shorewood Retrievers... Baxter is almost a year old and we are still amazed at how great this dog is... He is literally the best behaved, sweetest, most affectionate, and most intelligent dog I've ever known... Anyone who comes to the house to visit says the same thing.
His drive for retrieving and NEED to please his owner is next to none. It's like his sole two purposes in life are retrieving, and doing what we say...
I just can't say enough about how great this dog is, and what a blessing he has been to our family.
Submitted by: Geoff Fetrow on Jun 26, 2009
I have a 10 year old golden retriever that I got from Gordon when she was a pup. What a wonderful dog. I just brought home my newborn son and my golden is so good with him. I plan on getting another pup from Gordon for baby's first birthday.
Geoff Fetrow
Medford, Oregon
Submit your testimonial