Seeya Later Kennels - Wisconsin English Pointer, English Setter Breeders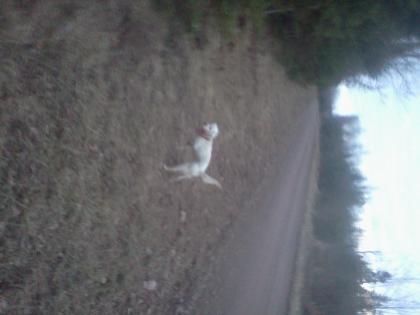 About Seeya Later Kennels
I own a Grouse Guiding Service In Mercer, WI and I always have started Birds dogs available. I generally have most pointing breeds. I occasionally have a litter but not to often. I take dogs in for training on wild birds, starting in mid August till mid April. If you looking for a started dog call or text if I don't have what you are looking for I may know where you can find one.608-698-1661
Hunting Dog Breeds Raised
English Pointer, English Setter
Additional Services
Hunting, Training
Breeder Contact Info
Testimonials (3)
Submitted by: Matt Thompson on Dec 13, 2016
Spoke with Colin about 2 years ago, I was looking into getting my first Brit. I told him what I was looking for and he chose a great dog for me. I've hunted Gage, my brit for 2 seasons now and I have had such a great time with him. Birdie as can be, points like a pro, holds point, and retrieves. I'm incredibly happy with See Ya Later Kennels. Don't hesitate to text him, great guy!
Thanks
Submitted by: Jake McIntyre on Dec 29, 2014
I called him up at beginning of season after I lost my pointer and he was very friendly and said he would hook me up on a young started pup about 1.5 year old. The first two weeks just played out with the dog and now he is a hunting machine! I would highly recommend going to see what he has to offer. His dogs work well with other as they also can hold there own. Thanks a lot
Submitted by: Mathew Torosian on Jun 17, 2013
We purchased an fabulous started Britney from Collin in Dec. of 2012. She is bird crazy, holds point and retrieves like a veteran. She is house kept and is incredibly smart and energetic and is now as much a part of our family as dog can be.
We are first time dog owners and could not be happier with our experience with Collin and Patches. We are looking forward to many years of family and hunting fun with our new dog.
Matt
06-17-2013
Submit your testimonial