Krystal Creek Kennels - Wisconsin German Shorthaired Pointer Breeders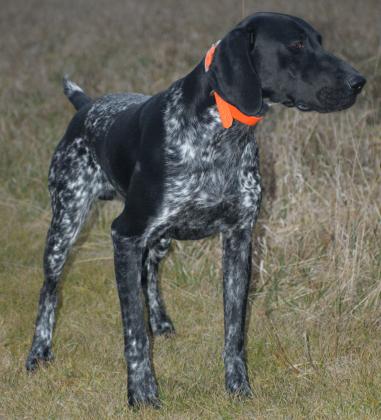 About Krystal Creek Kennels
We are a full service dog boarding, dog grooming, dog training facility. We train all breeds from basic obedience to Master Hunters & NAVHDA testing programs. We also do dog behavior training. We have trained a variety of retrievers as well as pointing breeds. We also raise German Shorthair & Small Munsterlander pups and sell some started & finished dogs.
Hunting Dog Breeds Raised
German Shorthaired Pointer
Additional Services
Training, Stud Services, Boarding
Breeder Contact Info
Testimonials (2)
Submitted by: Jed Wall on Jan 22, 2008
I have purchased 2 German Shorthairs over the past 5 years from Tracy and Al and they have been the best dogs I have ever owned. From Start to finish Al and Tracy have been a treat to work with they went out of there way to hand deliver the first pup I purcased from them and made the transaction very smooth for me to get my second pup last year. I have been so impressed with both dogs that I have purcased from the Harmeyers, It often makes me wonder how I ever hunted without them!! From the field to being around the house and around kids these dogs have shown some of the best temperment that I have ever been around, they are also very loyal companions. If you are serious about buying a good dog take a look at what Al and Tracey have to offer. I don't think you will be disapointed.
Submitted by: Denise Arneson on May 05, 2007
Training can be an expensive investment often experienced by simply dropping off your dog and picking them up months later hoping they are trained; however, having your dog trained by professionals who want to ensure that you are also able to work and enjoy your dog post training is worth more than every penny you spent. Tracy and Al work hard towards the goals you have set for your hunting companion. They are very honest in their assessment of your dog?s ability, and create a tailored training program based on your needs. The techniques and methods used for training are based in sound practices and they are well versed in various methods. Working with them and their staff has been an enjoyable experience, not only for us but for our family as well. Through each step of the training process they were more than willing to discuss the process, struggles and progress that was being made on a nearly daily basis. Not only did they encourage us to call, but to also participate in the training process with our dog. Ensuring that we were able to not only enjoy but work our dog. This experience has truly provided us with not only a trained dog, but the confidence and knowledge to be able to take her out and work her in the field. In our experience not only did they treat us and our dog well, but they treated everyone well. The overall environment is very inviting and you are treated better than just a paying customer.
Submit your testimonial