Dutch Acres Labs - Wisconsin Labrador Retriever Breeders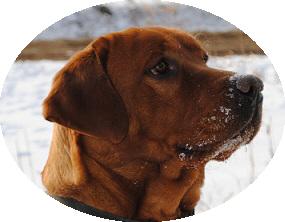 About Dutch Acres Labs
Welcome to Dutch Acres. We are located between Pardeeville and Portage, Wisconsin. We live on a beautiful, quiet country setting with many country acres. Amongst the wildlife and dogs here, we love to spend our time retrieving and swimming with our labs. Here at Dutch Acres, we strive to produce pups with excellent health, temperment and conformation. It is our love for dogs and life long passion that helped in creating Dutch Acres. We take great pride in the puppies that we produce. Dutch Acres Is STATE INSPECTED and APPROVED. License #276418-DS
All of our lab puppies derrive from registered AKC parents. At Dutch Acres, each litter of pups is planned carefully.
We also offer stud service to approved females and boarding for your pet.
Hunting Dog Breeds Raised
Labrador Retriever
Additional Services
Stud Services, Boarding
Breeder Contact Info
Our Pedigrees
Testimonials (5)
Submitted by: Abby on Jan 17, 2017
We brought home a fox red in May 2015 and could not be happier! Our pup was (and still is) very mellow and loving. He LOVES to hunt birds and is awesome in the field and in the water. We constantly receive compliments on how beautiful our lab is because of the English style (big blocky head and stocky body). This breeder does an excellent job of communicating with customers and providing all of the appropriate information for new puppy owners. I highly recommend Dutch Acres for anyone searching for a great family and/or hunting companion.
Submitted by: Cindy on Mar 03, 2013
We purchased our chocolate lab in 2010. He was so cute! The first year was challenging because he was almost too smart. After 3 years, he is an amazing, beautiful, strong boy with lots of personality! He is easy to train, great with children, dedicated to his family, and healthy. We would definitely return to this breeder.
Submitted by: Nina Brown on Nov 29, 2011
We bought Grizzly a chocolate lab in Fall 2010. They called him Moose at the breeders because his head and paws were so big! He is the best! He was a calm puppy and very healthy! Only problem was he snuck into his food and had food bloat when he was about 8 months old! Other than that we couldn't be happier and are looking forward to adding another pup to the family after our wedding in April.
Submitted by: Nikki Wagner on Oct 17, 2011
Just brought home "Red". This fox red pup is very handsome. He is pretty mellow so far and very curious. Loves running through the brush around the yard. Noises around house don't bother him one bit. Happy to chase balls and training dummies. House breaking going well. Scott was very patient and informative as I spent a full hour assessing various pups and "meeting the parents".
Submitted by: sandy lezotte on Jan 19, 2011
I LOVE this breeder! I bought a chocolate puppy in Feb 2010, BEST puppy! Very lovable, No problems! Very healthy! Breeders are VERY knowledge-able, Very easy to talk with. I am purchasing two more puppies from them this month. In my future, I will ONLY buy from this breeder! :D Thanks a million for the sweet healthy puppy/dogs you guys produce! God Bless you Dutch Acres!! -www.dutchacrespups.com- THE EXCELLENT BREEDER! :D
Submit your testimonial