Carlsons Kennel - Wisconsin German Shorthaired Pointer, Labrador Retriever, Weimaraner Breeders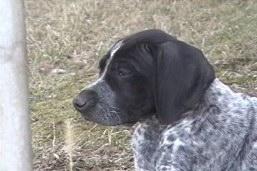 About Carlsons Kennel
Breeding AKC registered sporting dogs in the German Shorthaired Pointers, Labrador Retrievers and Weimaraners breeds, breeding for mellow temperaments (for good family pets), intelligence ( making them easy to train), and hunting drive (for excellent hunters). Our dogs are out there being top hunting dogs obtaining hunt titles or just great personal hunting dogs and family companions.
We're a rebel for the rare colors or shades along with the normal colors:
For GSP's in the harder to find Black color..
For Weimaraners in the Blue shades
For Labs, in the Whites and Red shades
Visit our website for more info
Hunting Dog Breeds Raised
German Shorthaired Pointer, Labrador Retriever, Weimaraner
Additional Services
Stud Services
Breeder Contact Info
Testimonials (2)
Submitted by: Holly Wilson on Sep 22, 2014
I got my Weim from you and he is the best dog ever!! He is affectionate, well behaved, calm and smart. I have had him for over 12 years and love him to pieces. He has been my best friend for a long time. I highly recommend your puppies and hope to have another one some day. Thanks!
Submitted by: Stefani Tetzlaff on Apr 23, 2014
Our White Lab is going to be 5 this May. Best dog EVER. Took a chance by finding this breeder online knowing nothing about them.We were greeted and made to feel at home when we met our Darby girl. Would go there again in a minute!!!! Thank you Carlson's:)
Submit your testimonial