Upland Dogs - Washington English Pointer, English Setter, German Wirehaired Pointer, Labrador Retriever Breeders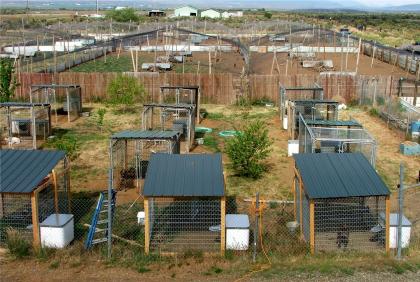 About Upland Dogs
My name is Doug Burnett and my passion is training dogs I have over fifteen years combined experience training dogs to hunt and handle in the field and have many success stories as a result .Upland Dogs is a training camp for hunting dogs.We do offer obedience training for all breeds, but our main objective is to convert your family pet into an awesome hunting companion. If your passion is hunting upland birds , waterfowl or a combination of both, Upland Dogs would like the opportunity to help you achieve your hunt If you are interested in a place to hunt with your dog ,check out Cooke Canyon Hunt Club at "http://www.cookecanyonhuntclub Please go to our website www.uplanddogs.com to see our dogs & upcoming litters
Hunting Dog Breeds Raised
English Pointer, English Setter, German Wirehaired Pointer, Labrador Retriever
Additional Services
Hunting, Training, Stud Services, Boarding
Breeder Contact Info
Our Pedigrees
Testimonials (5)
Submitted by: Bob & Linda Quarterman on Aug 19, 2009
My husband and I have always had labradors but 3 1/2 years ago we purchased our first pointer, "Nelli", a german shorthair. She was trained by Doug Burnett! She will be taking her third trip to South Dakota this Fall. She and my husband guide at Scattergun Lodge, Pierre, South Dakota and at Burnett's Hunt Club, Cooke Canyon, Ellensburg. We are thrilled with her performance. We also have a English Setter, "Gunnar", trained by Doug Burnett, and last but not least, "Gus", a black labrador, who is ready for the geese this Winter, thanks to Doug. We want to thank Alice Burnett, for the individual attention she gives each new pup. They are ready to go to their new homes socialized and in the best condition.
Submitted by: Scott Samson on Aug 19, 2009
I have just recently sent our 5th German Shorthair to Doug for training. I was having trouble with one of my dogs and was about ready to send her back to the breeder as I purchased her as a started dog, she was a real mess. Doug said he would take her for two weeks and let me know what he thought. She ended up staying for the full month and is now doing Guided Hunts at Cooke Canyon, it was a miracle in my eyes. So he is now on our 5th dog with two more waiting in the wings. His style of training has proven to be extremely effective. Thanks Doug!
Submitted by: Derek Young on May 08, 2008
Just a few words to say how pleased I am about My Upland Dogs /Cooke Canyon Lab. Alice picked my dog (Ruger)out for Me and what a great job she did,not that there could have been a bad dog in the whole bunch. I decided to have Doug and the gang at the Club train him for upland bird,well the results speak for themselfs. They have some pictures of Ruger on point,He was pointing just as soon as I picked Him up. Upland Dogs / Cooke Canyon keep up the outstanding work and I will see you over there to pick My boy up around June.
Submitted by: John Savage on May 08, 2008
I recently visited and left Raven(gsp)with Doug for training. I was impressed with the setup and loved the friendliness. Can't wait to get her back!
Submitted by: Rad Smith on Oct 16, 2007
I wanted to extend my sincere thanks and appreciation toward Upland Dogs / Cooke Canyon. I picked up my 7 week old, black lab puppy, breed from Cooke Canyon's Burnett's Midnight Amelia and May Creek's Mickey Maguire......Onyx is simply a joy! Great with the kids and simply a hunting machine, which I attribute to Doug's training program. One day shy of turning six months old, I delivered Onyx to Doug to spend the month establishing the foundations necessary for all great hunting dogs. Four weeks later, Doug and I took Onyx into the field for his final exam......it was incredible! Onyx hunted with enthusiasm, found and pointed all 5 birds - held point, and delivered to the hand. Doug my investment with you was worth EVERY penny. I have already recommended your training program to a number of folks interested in further developing their hunting partners. Many thanks for great times had, and yet to come at Cooke Canyon. Cheers, Rad
Submit your testimonial