LABRADOR RETRIEVER YELLOW PUPPIES - Washington Labrador Retriever Breeders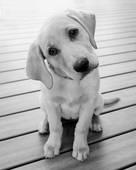 About LABRADOR RETRIEVER YELLOW PUPPIES
AKC LABRADOR RETRIEVER YELLOW CHAMPION BLOODLINE
These puppies pedigree line has accomplished Service Dogs, Dock Dogs & Field dogs, Show dogs, In addition, their pedigree has over "25" in the Retriever Field Trial Hall of Fame.
Each puppy receives several vet check prior to going home, is vet vaccinated, has dewclaws removed, vet records, heritage records, 2 yr. guar. for hips and eyes, AKC registration
PARENT'S have OFA and Penn Hip for healthy hips and elbows.
Veterinary ophthalmologist clearance for hereditary eye disease (CERF), cleared by DNA testing of hereditary disease such as Exercise Induced Collapse syndrome and Centronuclear Myopathy (both parents are EIC and CMN clear, important for outdoor activity), and possess a low coefficient of inbreeding.
(a low COI has been shown to allow a better chance to live a longer & healthier life).
$1500.
360-387-0543
3 - FEMALES STILL AVAILABLE
Hunting Dog Breeds Raised
Labrador Retriever
Breeder Contact Info
Testimonials (0)