Southland Kennels - Virginia Labrador Retriever Breeders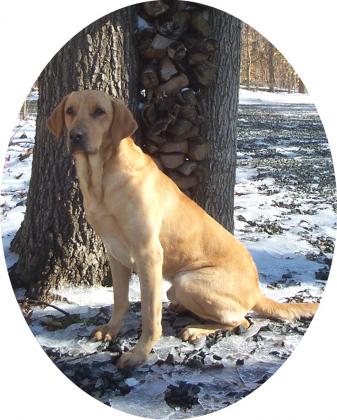 About Southland Kennels
Southland Kennels has been breeding quality Field bred Labrador Retrievers since 1981. Puppies available in all three colors. All parents are OFA and CERF clear. All puppies are sold with current shots, worming, dewclaws removed, Home Again Microchip and full guarantee. At Stud: HR Southland Gentleman Joe.
Hunting Dog Breeds Raised
Labrador Retriever
Additional Services
Training, Stud Services, Boarding
Breeder Contact Info
Testimonials (3)
Submitted by: Caroline Thomson on Jan 18, 2010
My boyfriend's aunt is a veterinarian in Virginia and when he was looking for a dog, she recommended Southland Kennels. He bought a 3 year-old Lab, named Sky, from Diana Jagoda. Sky was an awesome companion dog and she definitely had a strong desire to retrieve. She was the most obedient, well-behaved dog I have ever met. Sadly, she died of old age last year. Even though we live in upstate New York, we're getting our next puppy from Southland. Driving all the way down to Virginia this weekend to get our pup! I couldn't imagine better dogs (that is if you don't have allergies).
Submitted by: Linda Mock on Oct 13, 2008
I bought 3 male Labradors, Gunnar, Jag and Sarge (2 chocolates and 1 yellow)from Diana. Their sire was Southland Leroy Brown. There are no words to express how satisfied we are with our "boys" from Southland Kennels. The yellow male, Jag is my all-time favorite dog I've ever owned. My boys are not only good-looking, but are very intelligent, are great family pets and great hunting dogs.
Submitted by: LINDA BRUNO on Sep 11, 2008
I HAVE A 12 MONTH OLD BLACK LAB WHOSE PARENTS ARE JOE OF SOUTHLAND KENNELS & CHARM.I COULD NOT HAVE FOUND A BETTER BREEDER THAN DIANA. SHE NOT ONLY GAVE US OUR BEST FRIEND BUT HAS BEEN AVAILABLE THIS WHOLE YEAR FOR GENERAL QUESTIONS AND TRAINING.SHE IS NEVER TO BUSY TO HELP US. OUR DOG IS IS SO BEAUTIFUL & HAS SO MUCH PERSONALITY WE ARE CONSTANTLY MET BY PEOPLE WHO WANT TO KNOW WHERE TO GET A DOG LIKE HIM.I FOUND THIS BREEDER THROUGH THE RECOMMENDATION OF A FAMILY MEMBER WHO HAS A 6 YR OLD FROM SOUTHLAND KENNNELS & AGREE'S THERE IS NO OTHER BREEDER TO GO TO. YOU KNOW THIS LINE IS GREAT WHEN YOU FIND YOUR SELF PLACING YOUR GRANDCHILDRENS XMAS GIFT ORDER IN SEPTEMBER.
YOU WON'T BE DISSAPPOINTED.
Submit your testimonial