Shalgo Llewellin Setters - Virginia Llewellin Setter Breeders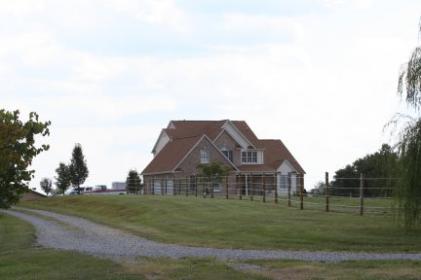 About Shalgo Llewellin Setters
Shalgo Llewellin Setters located in Roanoke, Virginia raises outstanding Llewellin Setter & English Setter Gun Dogs that have strong natural bird hunting instincts, gentle dispositions and loyal loving natures.
All puppies are wormed, vaccinated and graduated from Puppy Kindergarten by the time they leave at 7 weeks of age. All breeding dogs are DNA Certified and negative on all genetic testing.
Visit our website at: http://www.shalgosetters.com to learn more about us and our dogs. (540) 892-5646
Hunting Dog Breeds Raised
Llewellin Setter
Additional Services
Stud Services, Boarding
Breeder Contact Info
Testimonials (2)
Submitted by: Mark on Oct 04, 2012
We love our Shalgo Setter--She is not a puppy anymore...now 5. Isabelle has been a great addition to the family. She is exactly as billed--quiet around the house, great with the kids, but she has a great hunting instinct that switches on the instant she sees movement in the backyard. Other than her unexplained hatred of the mail man, she is fantastic with visitors and other children. Thankfully, she has never had a health issue.
Submitted by: Gail Herrington on Dec 14, 2007
We are blessed to have an incredible pup from Shalgo. On every level she is an amazing little girl. She is a wonderful companion as well as extremely birdie. Jackie and George Tate, the owners of Shalgo are great folks, very supportive and willing to answer a zillion questions. Great place to go for a superlative well rounded hunting/companion dog!
Submit your testimonial