Haven Golden Retrievers - Utah Golden Retriever Breeders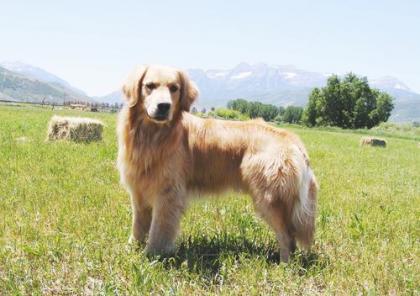 About Haven Golden Retrievers
We raise quality Golden Retrievers our lines Goldens have pedigrees full of champions in field and show. We have puppies available from time to time and usually have a litter planned to get on our waiting list email me. We are a small breeder, but are dedicated to improving the breed.Go to our website
www.havengoldenretriever.com
and see for pedigrees, and pictures. Shipping available runs $250-$300. Puppies are well socialized, and are raised in a home based setting. AKC OFA CERF. Puppies $800-$1200 Puppies available 10/05/13 males and females.
Hunting Dog Breeds Raised
Golden Retriever
Breeder Contact Info
Our Pedigrees
Testimonials (1)
Submitted by: Terrah Mayes on Jun 02, 2011
I have gone through about three other golden retrievers, all really good dogs. However, when I purchased, one of Storm Haven Kennels's puppies. The price was a bit high for my wallet, so they worked with me a little on the financing. I wanted a companion Golden and that is exactly what I got. He is so sweet, he is a kisser, lots of love to give. He literally jumped to hug me with both paws and lick and love. He has learned commands quickly, he tests them from time to time. But he knows sit, wait, go pee all on command and the first two are hand signals. He is obedient, gentle with kids, never nippy with anyone and naturally walks in a heel or right beside me on walks. I wanted to buy more of their pups. But one is enough for now. I am amazed at this dog. He literally is the dog I have always dreamed of. One minor complaint: He is so very pretty that everyone thinks he is a female. Oh well at least he is a dog and won't ever be offended. I will never ever buy another dog from another breeder again. They know what they are doing and they have wonderful dogs. I am glad I spent the money on him. They are to be commended at how well they pick their dogs. I am very impressed and truly love my companion dog. Who actually is already showing great hunting skills. But, those will never be put to use with this dog. They make sure their dogs fit the Golden Standard according to the AKC very carefully. Kudos!
Submit your testimonial