Bear River Boykins - Utah Boykin Spaniel Breeders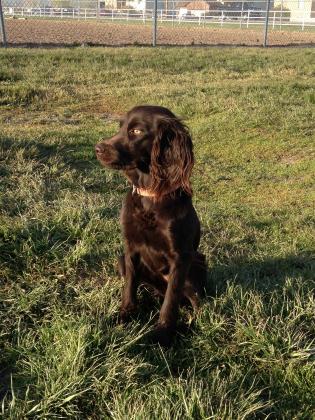 About Bear River Boykins
At Bear River Boykins, we strive to offer great puppies that will be members of your family, the duck blind and the field for many years to come. We look for homes that will help these puppies become what they were bred to be, and that is great hunting dogs. Both parents of these puppies are used for hunting a wide variety of birds in northern Utah. Dixie is used mostly for waterfowl and Duke is used for both waterfowl and upland game. Dixie and Duke have 3 health checks: Hip Displaysia: Good and Fair Collie Eye Anomaly: Clear and Clear Exercise Induced Collapse: Carrier and Clear These puppies will be around 30-32 lbs and are very intelligent. The Boykin Spaniel is a breed I've fallen in love with and I'm trying to further this breeds' presence out here in the west.
Hunting Dog Breeds Raised
Boykin Spaniel
Breeder Contact Info
Testimonials (1)
Submitted by: Kevin Bohn on May 03, 2017
Hello,
I just returned from a round trip to northern Utah from Calgary, Alberta to pick up my first Boykin from Bear River Boykins.
Lilly is 7 weeks old and was fantastic on the 1750 kilometre drive home. I have had hunting spaniels since I was old enough to drive and Lilly is the smartest, fast learning dog ever. Within 1 week of returning to Canada, she was coming at a run to her name, sitting on command and is so eager to learn new things I am absolutely amazed.
I can't wait till we can hunt this fall. I will be training her within the next 2 weeks with partridge wings on the dummy.
Thanks so much to Travis Casperson for keeping me on your wait list for a year or more. Lilly was certainly worth the wait.
Kevin
Submit your testimonial