Espinoza's Airedales - Texas Airedale Terrier Breeders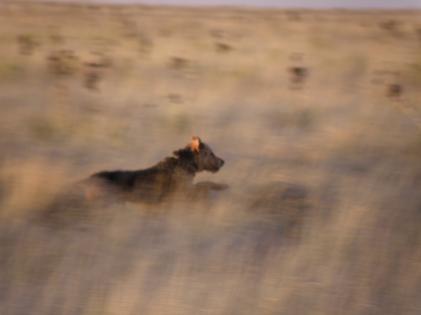 About Espinoza's Airedales
Airedale Terrier hobby breeder located in West Texas. Our Airedales are family raised at our home. All puppies have tails docked and dew claws removed. The puppies will be current on vaccinations and worming. Our breeding dogs are also our pets and family companions. Our dogs have a job to protect our small ranch, they are also great jogging partners and hunting companions.
Our Airedales are AKC registered and all puppies will be AKC registerable.
My name is John Espinoza and I can be reached at (806) 946-7525
!!!New Litter of pups will be 6 wks Dec 21, 2009!!!! Payment Plan Available!!!
Hunting Dog Breeds Raised
Airedale Terrier
Additional Services
Stud Services
Breeder Contact Info
Testimonials (3)
Submitted by: Stan on Feb 17, 2012
John is a great family man and raises TOP AIREDALES!! Our LIzzy is now 3 months old. Lizzy is a sweetheart and so beautiful!! We thank John for taking the time to raise Quality Healthy Beautiful Airedales!!!
Thanks John!!
Stan
Submitted by: Chuck Lowe on Mar 20, 2011
We bought a female pup from John a little over a year ago after we had lost our companion, Maggie. Pearl is great, high energy and beautiful. She just blessed us with our first litter of pups, so if you know anyone looking for one, let us know.
Submitted by: Kimberly Staudt on Nov 09, 2009
My family recently bought an Airedale from John, and my puppy Lucy is now 7 months. Her pictures can be found on his website. As you can tell, she is a very good looking dog. We purchased her because not only because we liked the breed, but also because our house had been broken into. We felt that a large dog, such as an Airedale, would be perfect to join our family! With me going off to college, I know that Lucy watches over my mother and our house very well. She's very protective and very loving. She loves attention and always being around the family. Lucy is great with kids also. I would suggest an Airedale to anyone who is considering getting a large dog, and John has the best!
Submit your testimonial