Big Country Kennels - Texas Vizsla Breeders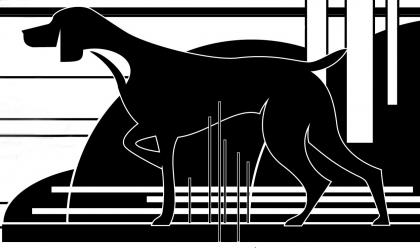 About Big Country Kennels
We breed a limited number of litters from our guide dog females. Only the females that perform excellent as guide dogs and practical hunting dog will be breed from, and only to males we know personally to be excellent hunting dogs with great noses, stamina and easy to handle in the field. In our opinion this is the only way to consistently produce quality as only the dogs proving to be exceptional in hunting several days a week, all season, every year get to reproduce.
In addition our breeding stock has to be social, outgoing and easy to deal with in every day life for our whole family including the kids.     
We train on over 6000 acres of some of the best quail country in Texas - we have the space and facilities to develop your birddog to its full potential.
Great quail hunting on legendary Schackelford  County Ranches.
Hunting Dog Breeds Raised
Vizsla
Additional Services
Hunting, Training, Boarding
Breeder Contact Info
Testimonials (7)
Submitted by: Jacob barnes on Apr 01, 2020
Jon really runs a fantastic kennel. He produces really high quality dogs that are great in the field as well as being wonderful family dogs. Always professional and willing to help with any questions you have.
Submitted by: Tim Everitt on Sep 27, 2019
I have nothing but good things to say about Jon and his facility. Ive done a lot of business with him and he has gone above and beyond to help me. Top notch!!!
Submitted by: Doug Davis on Jul 16, 2019
I just have to say I spent a long time looking for my perfect German shorthair pointer I came across big country kennels and started speaking to Jon about his dogs and his breeding and the one thing that actually sold me was the fact that the dog that I was planning on purchasing from him's parents and grandparents hunted wild quail over 100 times a year and that that instinct and breeding was instilled in the puppy that I would be purchasing my dog is now 17 months old and all I can say is wow. He is a very intelligent dog learns quick and eager to please I have taken him out hunting with other guys and their dogs and they can't believe what he can do and his progress at 17 months old if you are looking for a quality gun dog you found the place.
Thank you Jon
Submitted by: A on Jul 16, 2019
As first time GSP owners we didnt know what to expect from a trainer or a facility. After meeting Jon and seeing the place we felt comfortable leaving our Dot in Jon's hands for some quail hunt training and boarding. The facilities are clean with plenty of fresh air. The dogs were all healthy and well cared for, and he requires up to date vaccinations, etc. The training/hunting ground is massive with lots of birds. Dot is always excited to see the place and plenty tired when we pick her up.
It's fun to see her doing what she loves and using what she's been taught.
Submitted by: Troy Cummings on Jul 10, 2019
I picked up my Timber in May and although she was still a very young pup the prey drive was already apparent. I live in Central Texas but took her to Maine this summer and she was crazy about the partridge already. I couldn't be more pleased with her, when my grandson is old enough for his own pup I will get it from Big Country Kennels.....
Submitted by: Krista Anderson on Jul 10, 2019
Jon breeds and trains high quality dogs. I was extremely impressed with my male GSP I purchased and just brought him back for some training. If you are looking for quality bird dogs you will definitely find his to be top quality!
Submitted by: Ron Jaqued on Jul 10, 2019
Purchase a GSP pup in September, 2018. He has great confirmation. He is a beautiful dog. He is smart and friendly with other dogs and people, both kids and adults. He is healthy and happy. He is a great addition to our family. My wife loves him and that makes me happy. He spends a lot of time on her lap. Jon is great to work with. You won't be disappointed if you purchase one of his dogs.
Submit your testimonial