TopStock Vizsla Kennels - Tennessee Vizsla Breeders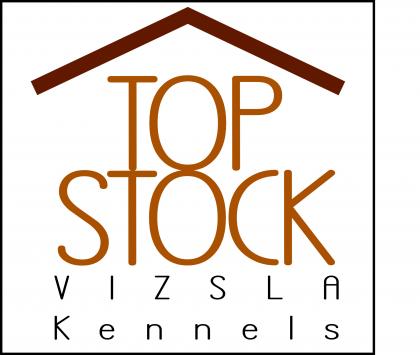 About TopStock Vizsla Kennels
At TopStock Vizslas we focus on developing the complete dog. Making sure each breeding will create a great family pet with a loving personality as well as be a driven hunter in the field. Our program is based upon the love of the breed and not quantity. Within the pedigree of each breeding most of the grandparents for five generations will be AKC conformation champions, many will be field champions, amateur field champions, or senior or master hunters. The puppy's health is equally important to us. We make sure we know the OFA rating for five generations so we are certain each sire and dam of this breeding's lineage is clear of hip dysplasia or other significant health issues.
Our last breeding of Penny was with MBISS GCH DC AFC Remek's Red Storm Rising (Jaks) with the puppies whelped May 2, 2013. We were blessed with seven lively puppies, four males and three females. Four are headed to the competitive homes with three being shown and a fourth working toward his advance field title.
The link to the pedigree for this breeding with Jaks is:
http://www.topstockvizslas.com/jaks_puppy_pedigree.html
The pedigree of each of our past breedings have had exceptional history with many different Vizsla Club of America Hall of Fame Vizslas as a direct lineage to the litter. Our last breeding was no exception and had 16 different HOF members within the last five generations. http://www.topstockvizslas.com/jaks_hof.html
We offer health guarantees and a guarantee the puppy's OFA rating will be "good" or better when evaluated at two years of age. While we are currently offering only our third litter, our mentors have been breeding Vizslas for over 30 year and are AKC conformation and field judges. We bring experience, quality, and a lifetime of support to each of our new puppy owners.
Hunting Dog Breeds Raised
Vizsla
Additional Services
Stud Services
Breeder Contact Info
Our Pedigrees
Testimonials (0)