Pursuit Brittanys - Tennessee American Brittany Breeders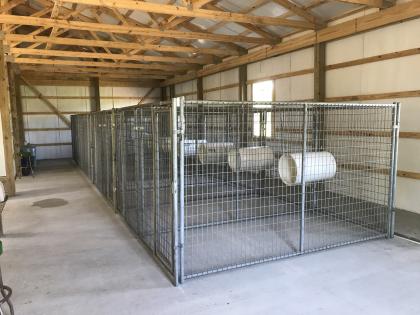 About Pursuit Brittanys
Pursuit Brittanys is a small hobby kennel and home to FC Pursuit's Flashy Rose, AF CH/FC Pursuit's Li'l Phoenix, and Pursuit's Broadway Glitz.� We offer high quality breedings for discerning�clients looking for�Brittany puppies that�hold great potential for�competition(s), hunting, and/or as superior family companons.�� Our Brittanys are primarily�descended from NFC/FC Beans Blaze HOF, DC Scipio's Little Chick HOF, NFC FC/AFC�Hi-Proof Rum Runner HOF, and FC/AFC Chubasco II.� We believe linebreeding is the surest way to produce great individuals, improve the breed, �and deliver high performance birddogs.� Our dams are�experienced field trialers with multiple placements and field championships. The stud dogs we use are high achievement dogs that�typically trace to our chosen foundation lines.��Some of the stud dogs we used to date include NFC/NAFC/FC/AFC Just Call Me Roy HOF, DC/AFC The Whiz Kid, GFC/FC/AFC One Off Mojito Mike, NAFC/FC Piney Run Sam, Am DC/Can DC Kinwashkly Dirty Ned Pepper and DC Powder River's Nobody But Me, NAGDC Sniksoh Hank's Hatch and GFC/AFC I'm Your Man.� We are continually looking to find stud dogs that have the "right stuff" that "fit" the lines we have.� While we believe strongly in linebreeding we will from time to time go outside our direct lines to bring in traits that promise to�add strength to our existing line(s).
Hunting Dog Breeds Raised
American Brittany
Breeder Contact Info
Puppies for sale
Our Pedigrees
Testimonials (1)
Submitted by: Frances Gorman on Jul 09, 2019
We have a pup from a Pursuit Brittany litter and are very pleased. Jay was always in contact during the purchasing process and had described my pup's unique features completely and accurately. The pup was flown from TN. and with all of Jay's and Jean's attention and care, arrived safely, healthy, and happy.
The Hallarons raised a great litter and should be proud of the pups.
Submit your testimonial