Midnight Kennels - Tennessee Labrador Retriever Breeders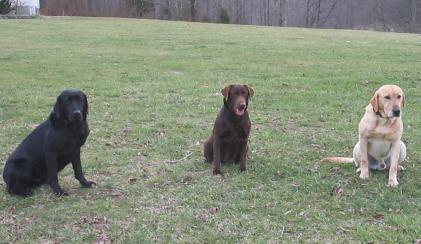 About Midnight Kennels
We typically raise only 1 litter a year, but train year round. We started this kennel a few years ago, but Jay has several years training duck dogs including training under Bill McDonald. Check out our site or call Jay for more info.
Hunting Dog Breeds Raised
Labrador Retriever
Additional Services
Training, Stud Services, Boarding
Breeder Contact Info
Testimonials (2)
Submitted by: Tammy Goolsby on Jun 04, 2012
We love our black lab! We have had her for 7 or 8 years and she is amazing. She is well trained and very special to us. I will check with Jay again when looking for a dog!
Submitted by: Trey Moore on Jun 17, 2009
Great dog at a great value. Our yellow has been a treat. We have definitely sent referrals. We want another!
All the instincts you're looking for in a Lab. Great energy and a that special attitude to retrieve anything you ask him to. Perfect countenance. Truly an unbelievable animal for the money.
Submit your testimonial