Watching You Kennels - South Dakota Labrador Retriever Breeders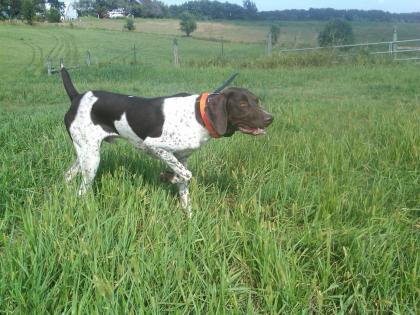 About Watching You Kennels
Use to be called Top Gun kennels owned by my dad Dave Black of Sioux Falls, South Dakota. My dad past away and i renamed it. We offer training services what suites you, boarding, stud service, started dogs and puppies for sale. Have a passion for training dogs and watching them work to please there owners. Nothing beats the bond between owner and his hunting buddy. Been doing it over 20 years.
Hunting Dog Breeds Raised
Labrador Retriever
Additional Services
Hunting, Training, Stud Services, Boarding
Breeder Contact Info
Testimonials (2)
Submitted by: James fleischman on Oct 17, 2020
I have gotten two dogs from Jesse. I hunt upland birds mostly in eastern Montana and they are wonderful dogs.
Submitted by: Anthony on Jun 18, 2012
I have nothing but good things to say about jesse, his kennel and dogs. We bought trigger in Jan. of this year and his temperment and natural ability is amazing. We keep him in the house and he is a perfect fit. Jesse has been a huge help the few times I have run into issues with training, he always takes the time to give me a few pointers and has even sent videos. We plan to buy a female in the fall and it will be from Jesse's kennels.
Submit your testimonial