LanCins Labs L.L.C. - South Dakota Labrador Retriever Breeders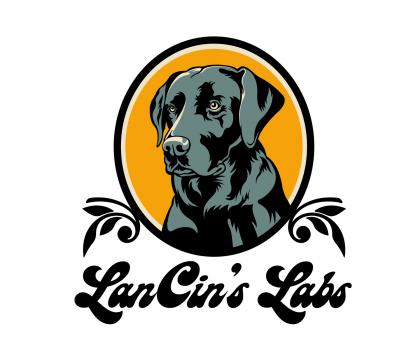 About LanCins Labs L.L.C.
"Where Training the dog comes first!"
We offer Puppy training, Basic training, Natural ability and Advanced training.
Lance started training his first hunting dog at the age of 16, at that time he participated in field trails as he knew he wanted to get the most out of his dogs ability. He merged into training Coon Hounds while always maintaining a hunting dog for the the hunting season. Lance has worked for a boarding and training center since 2006 training all hunting dogs, pointers, flusher's and retrieves for hunting. Then back to retrievers in 2004 when he married Cindy who wanted to own and train her own lab for hunting.
When he began training the retrievers with Cindy he knew from his teenage years of running field trials he could bring a retriever to it's highest potential. Lance began reading every retriever training book and watching every training CD available. He is not beyond admitting that he has learned something different from each of the dogs he has trained, and the main thing he has learned is every dog has it's own learning ability and you need to adjust the training to fit the dog. From Lance's experience with working at the training facility he has also found that adjusting the training to each dog is not limited to retriever but all dog breeds and all types of training, be it obedience, field training or hunt test training.
Cindy grew up with hunting dogs and family dogs that where family trained. After marrying Lance and getting her first Lab "Big Buddy Blue" she knew she wanted to attend an obedience training class. In 2004 she attended Animal Behavioral College and became an ABC certified trainer. 
Cindy has been referred to as "The puppy lady" as she enjoys getting the young dogs excited about the birds and coming back to her with the birds. She understands it takes allot of patience to work with the young dogs, unsocialized dogs, and even older dogs that have not yet been taught the proper social behavior around people.
Hunting Dog Breeds Raised
Labrador Retriever
Additional Services
Hunting, Training, Stud Services
Breeder Contact Info
Our Pedigrees
Testimonials (0)