Thornhill Kennels - South Carolina Boykin Spaniel Breeders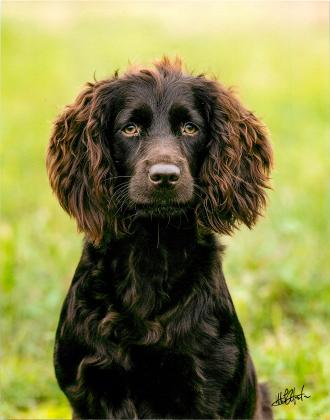 About Thornhill Kennels
Here at Thornhill we breed from the heart...for the home, field and performance.  As a highly regarded AKC Breeder of Merit, we pride ourselves on providing a Boykin Spaniel of the highest quality with priority on health and soundness, temperament and disposition.
Health Certification and References Available.
Thornhill Boykins participate in BSS, AKC and UKC field and performance events. 
GCH CH Thornhill's Carolina Scribe Jake
SHR Thornhill's Carolina Scribe Jake..."Started Hunting Retriever"
GCH CH Thornhill's Ring That Jezebelle
2012 Boykin Spaniel Society Nationals, Puppy "JAM" Judges Award of Merit,
HRCH Thornhill's Broadriver Beau
HRCH GCH CH Thornhill's Sula of Heronwyck SHR, SHR Thornhill's Surfer Girl aka Gidget, BSS 2nd place Novice at National Retriever Championships. Thornhill's Shore Foundation DS DM aka Tabee.
Hunting Dog Breeds Raised
Boykin Spaniel
Additional Services
Stud Services
Breeder Contact Info
Testimonials (4)
Submitted by: Karen Buck on Apr 22, 2016
Leslie Kern is one of the most caring individuals I know. Thornhill's I'm your Huckleberry (Bo) came to his forever home this past October. He has brought such joy to my home and many others. He is currently competing in UKC Hunt Test and loving every minute. Leslie continues to be there for new owners and answers any and every question you have from advice on ear cleaning to grooming. My next LBD will be a Thornhill furbaby. Thanks Leslie
Submitted by: CATHERINE SCHOWALTER on Feb 14, 2016
Beaux (Thornhill Kennels Jonah's Whale of a Tale) is a truly great family dog....so his little half sister will be coming to us soon! Just can't wait to have another! I absolutely love Leslie Kern's Boykins so much! Strong hunting instinct (though we don't hunt) makes these Boykins easy to train and a delight to play with. Great family dogs!
Submitted by: Catherine Schowalter on Jul 27, 2013
The dog we received (one year old this August) from Thornhill Kennels is not only beautiful, but has the very best temperament. From the moment we received him, he was gentle, alert, attentive and has never shown signs of distress. I've never had such a dog. No whining or begging or destructive behavior or separation anxiety. Not only does Thornhill Kennels breed for good behavior, but Leslie's technique of handling and socializing puppies early on makes such a difference! I have received praises from friends and strangers who sees our dog. People notice him! He is beautiful, well behaved, gentle and intelligent. Want a family pet or a show quality animal or a hunter/retriever? Get one from Thornhill Kennels. You'll be so happy that you did
Submitted by: Trudi Griffith on Jan 27, 2011
I lived in South Carolina and have had the pleasure of meeting Leslie Kern and witnessing firt-hand her care and love for her Boykin pups. Breeding champion dogs comes naturally to her. There is no doubt in my mind that she and her champion dogs deserve every championship they've earned. I had bought a Boykin puppy from another breeder that fit in the palm of my hand at five weeks old. The pup was sickly and would have died had I not rescued it. Comparing this experience with holding one of Leslie's pups at the same age which I could barely hold with both hands demonstrates the difference in breeders. The Thornhills dogs are healthy, perfect, and well cared for by Leslie. I'm so proud of her achievements which is only possible because of the love and devotion with which she cares for her dogs. She is a true asset to the Boykin Spaniel breed and lineage.
Submit your testimonial