Tibea Authentic British Gundogs - South Carolina Labrador Retriever Breeders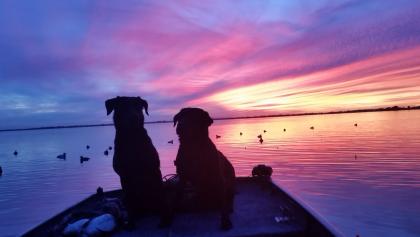 About Tibea Authentic British Gundogs
I was the first British Gundog trainer to be awarded an 01 visa for excellence in my field and also issued with a green card, others may try to emulate but I am true British.I produce the finest British Labradors available in the United States. The sires that I use all are British field trial champions and all of my dams are field trial winners and have the finest pedigrees available in the USA. We cut no corners at Tibea Authentic British Gundogs because the puppy you take home from our kennels will be nurtured and raised in the True British way, I only breed from dogs that have outstanding temperaments and have the biddabilty that we all require. this shows in my own personal dogs and any demonstration of them is welcome. Our kennels are located within South Carolina, where Tibea Gundogs provides our dogs with unparalleled training opportunities at various different plantations and training grounds located throughout the USA and in Canada, your dog will have ample opportunity to be trained on all game birds For more than twenty five years, I have exported dogs to the USA and bred the finest British Labradors who are genuine first generation British from my FTCHs and FTW dams and sires . Our pups are all first generation genuine British puppies and sires and dams hold the exceptional UK KC/BVA health tests, our puppies are all fully AKC registered, fully vaccinated, health checked and most importantly well socilaised. We are not a Commercial kennels run by corporate businesses to merely make money but a family run kennel with decades of experience, who really care about our dogs and what we produce. We at Tibea Authentic British Gundogs want to make your experience special, we treat you as part of our family, we will not bombard you with contracts and treat you as a number, You are buying a family member and we ensure that you get the best that is available in the USA. We are also the biggest exporter of dogs from Ireland, Scotland and the UK for the past five years Unlike other kennels who merely act as the middleman in selling imported dogs unseen we have the advantage from coming from the UK where I judged and ran against most of the prominent sires and dams in the country. I also know dogs faults and what progeny that produced are like. Our dogs are bred at Tibea Gundogs and trained using authentic British training methods taught by myself in the craft with decades of experience. Our dogs will meet and exceed your every hunting and family requirement. Puppies, part trained and fully trained dogs available. For more information, please visit us at www.tibeagundogs.com, or our facebook page Tibea Gundogs call Robin Watson at 863-610-1243 or e mail me on robin@tibeagundogs.com.
Hunting Dog Breeds Raised
Labrador Retriever
Additional Services
Hunting, Meals, Training, Stud Services, Boarding
Breeder Contact Info
Testimonials (1)
Submitted by: Steven Capps on Feb 13, 2017
Robin Watson is the real deal. He was born to breed and raise the finest gun dogs in the world.
After acquiring one of his pups, we were privileged to enroll our dog in his training program. His gentle methods combined with his natural leadership produce excellent results. There is no one else in the world I would trust with our dog. I can offer no higher recommendation than to entrust Robin with our most cherished family member and hunting companion. He is extraordinary and so are the dogs who benefit from his expert tutelage.
Submit your testimonial