Black Mariah Boykins - South Carolina Boykin Spaniel Breeders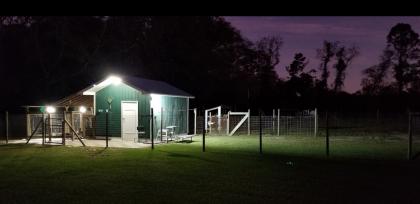 About Black Mariah Boykins
I have been raising Boykins since I got my first one from Chris Bishop over 30 years ago. My family and my partner's family own a 55+ acres farm with ponds/swimming holes and lots of open land for the dogs (and kids) to run and play on and in. We tend to breed for wavy to curly hair, short snouts and not too tall. Our dogs have hunted in the past but are now pets for the most part. They have the instinct to hunt and they do retrieve sticks and tennis balls all day long. Five years ago we built a large new kennel and the dogs seem to love their new home. Please feel free to call with any questions you may have.� Please feel free to call me with any questions you have.************ Our stud dog "Tracker" is a proven stud and averages 7 puppies per litter. He is all clear genetically and has health clearances on eye, knees, and heart. His parents were good on hips but he is not old enough for testing yet.
Hunting Dog Breeds Raised
Boykin Spaniel
Additional Services
Stud Services
Breeder Contact Info
Puppies for sale
Testimonials (2)
Submitted by: Alonzo Jenkins on Feb 16, 2021
We received our pup on 2Jan21 and very satisfied with Charley. I would encourage anyone that's looking for a Boykin to not hesitate contacting Tracy and his partners.
Submitted by: Zack Simpson on Apr 16, 2017
We got a pup from them almost 4 years ago, and honestly I've never had a dog to receive so many compliments about the beauty, personality and hunting drive she has. She does it all, duck, pheasant, dove, shed antler hunting and wounded deer tracking.
Submit your testimonial